THE ORGANIZATION: The Minnesota Center for Environmental Advocacy has been the leading legal and scientific voice for Minnesota's environment since 1974. We work in the courts, regulatory agencies and at the legislature to defend clean water and to create a livable climate for our children. MCEA is a rapidly growing nonprofit that supports its employees through a commitment to providing competitive salaries, good benefits, and regular opportunities for professional growth and development. MCEA is proud to have been featured on the 2021 Best Nonprofits to Work For list by the Nonprofit Times. We value diversity, equity and an inclusive and respectful workplace.
POSITION SUMMARY: This position will report to the Communications Manager and play a key role in our communications, public engagement and development work. Our legal and legislative work can't succeed without the engagement and financial support from a broad cross-section of Minnesotans. We seek a new team member hungry to build on the success of our existing work and to join a growing communications team. This position will work as a team with communications and development staff who are committed to work and laugh hard together. This is a great opportunity for the right candidate to learn from experienced leaders, support important projects, and to have a meaningful impact.
The Communications and Online Giving Associate is responsible for providing support for Minnesota Center for Environmental Advocacy in two major areas: 
Communications (60%):  website maintenance, electronic communications, media relations, content generation (including basic graphic design, photography, audio and video recording and editing), social media, print communications, and assisting the communications team with other activities as needed.
Development and Online Giving (40%): online and mobile giving, development email and social media content generation, event support, development planning, and assisting with development team on other activities as needed.
PREFERRED EXPERIENCE:
Experience in managing web content using a CMS such as Drupal, WordPress, Wix or Squarespace 
Knowledge of relational/development databases (Donor Pro, Raiser's Edge, Donor Perfect, Salesforce, Neon, FileMaker, Etapestry, Gift Maker Pro or equivalent) and ideally EveryAction/VAN.
Experience in social media and marketing campaigns, ideally with a development and fundraising focus.
Experience creating digital content for the web or social media (photography, audio, video)
Experience with Adobe Creative Suite or similar design software such as Canva.
Proficiency in Microsoft Office products.
Strong writing, editing and proofreading skills.
Able and willing to take ownership of responsibilities and manage multiple priorities simultaneously.
Ability to work independently and as part of a team.
Previous experience in media relations, journalism, online giving, event planning, and experience working in a non-profit, legal or advocacy setting are desirable, but not required. As an entry-level position, MCEA expects to help the selected candidate grow in these skills as part of the position.  
SALARY & BENEFITS: The starting salary for this position is between $38,500 and $45,000 depending on qualifications and experience. MCEA highly values diversity and is an equal opportunity employer. We are proud to support our employees through a range of strategies, including a generous benefits package that provides comprehensive coverage of health care, dental and vision, paid family leave, a 401K employer match, generous paid time-off, and optional support from an executive coach.
LOCATION: This position is located at MCEA's St. Paul, Minnesota office. Due to the COVID pandemic, MCEA employees are currently working remotely. Our organization is committed to the health and safety of our employees and will make decisions about returning to the office setting with that in mind. 
HOW TO APPLY:  Please submit a resume and cover letter to hr@mncenter.org. The cover letter should outline how your background meets our preferred experience and will serve as your writing sample. Our goal is to conduct interviews for the position in February 2022 with the candidate starting in March. The deadline for applications is January 25, 2022. You must submit all of the required materials directly to the email address, no applications via third party websites (such as Indeed.com) will be considered. 
The Minnesota Center for Environmental Advocacy is an equal opportunity employer and encourages applications from people of color, persons with disabilities, LGBTQ individuals, and women.
---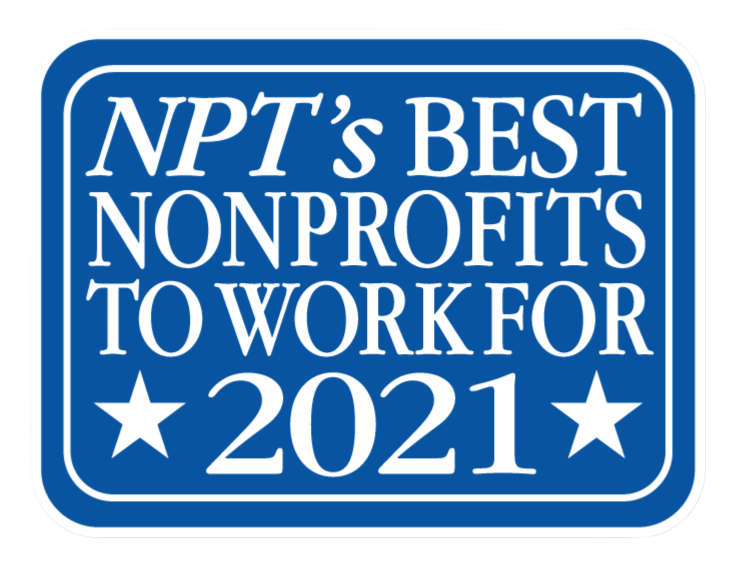 The Minnesota Center for Environmental Advocacy (MCEA) is honored to announce its place on The NonProfit Times' 2021 Best Nonprofits to Work For list.
"MCEA will always strive to ensure our team members feel valued and supported; it empowers our employees to be the best possible advocates protecting Minnesota's air and water. Our effectiveness as an organization is directly tied to our employees' health and well-being, both at work and at home," MCEA's Chief Executive Officer, Kathryn Hoffman'