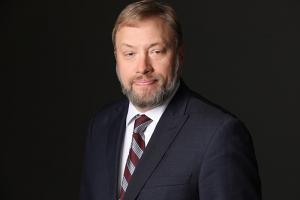 Chief Strategy Officer
"When I was in elementary school, I did a book report on Love Canal, which had surged into the news even here in the Midwest. When I learned that a chemical company had dumped their toxic waste into an old canal, and then given the land to build a school and a neighborhood on, I was angry. How could they do that? And how could I stop them? From an early age, I've been passionate about standing up to bullies and defending people whose lives have been threatened by pollution. At MCEA, I'm thrilled to be able to do that every day."
Aaron holds two Masters degrees, one in Communications, the other in Advocacy and Political Leadership. He has over a decade of experience teaching graduate and undergraduate courses in policy and communications. Prior to working at MCEA, Aaron was the Advocacy Director at Friends of the Boundary Waters Wilderness.