OUR MISSION
We use law and science to protect Minnesota's environment, its natural resources, and the health of its people.
For nearly 50 years, we've worked in the courts, at the legislature, and with public agencies to enact, strengthen, and enforce smart environmental laws. MCEA is the leading legal voice protecting Minnesota's environment, with deep organizational expertise. 
Our team includes some of the foremost environmental law and policy professionals in the state. Our in-house lawyers and policy experts uniquely position us to stand up for Minnesota's people, climate, and environment.
How we do it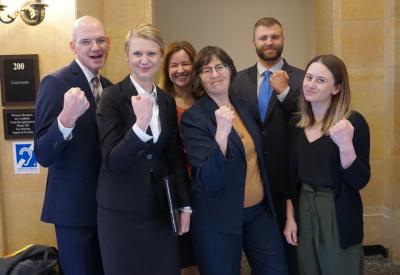 High Impact Legal Battles
MCEA's staff of in-house lawyers take legal actions that create big impacts. We use our legal tools both to protect long-standing environmental laws and to expand precedent to create a more thriving future for our state.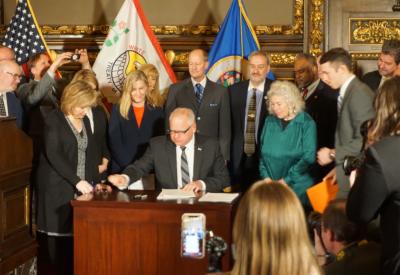 Shaping Policy
Our team of policy experts are at the Capitol defending Minnesota from industry attacks on critical protections while advocating for the actions needed to create a thriving future for every Minnesotan.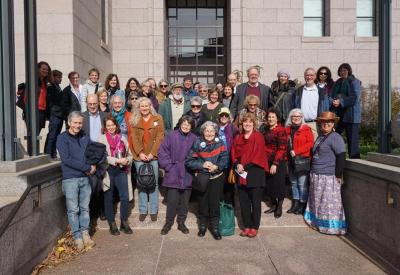 Forming Partnerships
Lasting environmental wins for Minnesota
Forty-five years ago, I was part of a group that formed this organization upon the idealistic premise that excellent legal representation, as competent as those representing the well-funded opposition, is essential to long term protection of  environment. MCEA's continuing success is the fulfillment of the dream of the founders, and an ongoing answer to the intergenerational injustice that faces our grandchildren and future generations. My continued support is not optional, because I love nature and care about our descendants' future.
– Chuck Dayton, MCEA's first lawyer 
Help us defend Minnesota's environment today
OUR VISION
---
​MCEA envisions clean water, clean air, healthy ecosystems, a sustainable economy, and improved public health for all Minnesotans. We are committed to growing our capacity and impact to achieve measurable progress toward this vision.
OUR VALUES
---
INTEGRITY. 
We make our decisions based on facts, science, and law.
RESULTS. 
Our goal is to achieve positive environmental and public health results, using all the tools at our disposal.
LONG-TERM PERSPECTIVE. 
We are in this for the long haul.  We seek long-term, systemic changes, and we recognize that major achievements almost always require patience and a sustained effort.
PARTNERSHIPS. 
We coordinate our efforts and combine our unique strengths with our partners' unique strengths to achieve common goals.  We welcome partnerships with groups whose interests do not always mirror our own.
RESPECT.  
We treat everyone—coworkers, partners, opponents—with respect.
JUSTICE. 
We seek solutions that are fair to future generations and to all people.