Apr 30, 2022
April 2022 Newsletter

In this edition of MCEA's Environmental Monitor: 
- MCEA is heading to the Minnesota Supreme Court on PolyMet (again)
- MCEA Water Program Director Elise Larson appointed to the Minnesota Court of Appeals
- Recap: We celebrated Earth Day with Public Access IPA - get yours in stores.
- Upcoming webinar: Defending bedrock environmental laws
- Learn more: Mining the Climate Crisis
- Recap: MCEA fights for public water at MN Supreme Court
- MCEA named a top nonprofit to work for in the US
- MCEA Board Chair Alex Klass appointed to position in Biden-Harris Administration
- Recording: Earth Week climate solutions webinar
---
PolyMet water pollution permit will be reviewed by Minnesota Supreme Court
The Minnesota Supreme Court announced this month it will review the water pollution permit issued to PolyMet. We are bringing this case to our state's highest court because PolyMet's proposal is a threat to clean water and our agencies must be accountable to the people of Minnesota.
Minnesotans were shocked to learn in 2019 that our state's pollution control agency suppressed Environmental Protection Agency concerns about the water pollution permit issued to PolyMet. MCEA made the case at the Court of Appeals that violations of Minnesota law and rules resulted in a fatally flawed permit that doesn't protect our water or the people downstream. Now, we're bringing that argument to the Minnesota Supreme Court.
This is the third time MCEA will bring a PolyMet permit before the Minnesota Supreme Court. These resource-intensive legal battles are only possible through the support of individual donations — both big and small. One way you can contribute to the fight for clean water right now is to chip in.
---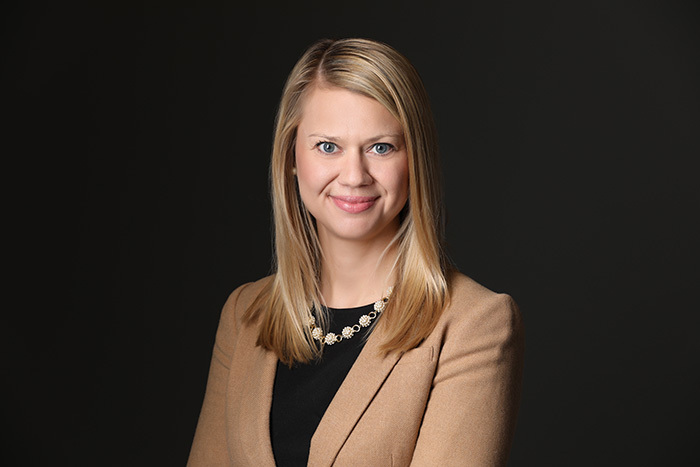 MCEA water program director Elise Larson appointed to MN Court of Appeals
MCEA is proud to share that water program director Elise Larson has been appointed to the MN Court of Appeals. While we will dearly miss Elise's contributions to MCEA, she will be an incredible judge who has learned from some of the best on the bench. Congratulations Elise!
"Ms. Larson will be a tremendous addition to our judiciary," said Lieutenant Governor Peggy Flanagan. "She is highly qualified, civic-minded, and has a passion for public service and equity. I am confident that she will be an excellent judge."
Prior to joining MCEA in 2017, Elise worked as a litigator at a large Twin Cities law firm and clerked for Chief Judge John R. Tunheim, U.S. District Court – District of Minnesota, Judge Myron H. Bright, U.S. Court of Appeals for the Eighth Circuit, and Chief Justice Lorie Skjerven Gildea, Minnesota Supreme Court. Along with her work at MCEA, Elise serves as an adjunct professor at the University of Minnesota Law School and the treasurer of the MSBA's Environment, Natural Resources, and Energy Law Section Council.
Read the Governor's press release
---

On Earth Day, April 22, MCEA celebrated the release of our Public Access IPA at 56 Brewing. This beer was made in collaboration with 56 Brewing to raise awareness about clean water and access to the Mississippi River. It was great to gather for the launch party and see so many friendly faces. Thank you to everyone who joined us!
A dollar from every 4-pack of Public Access IPA sold will be donated to MCEA. If you're looking to take some home — and support MCEA's work — Public Access IPA can be found at 56 Brewing's taproom or a store near you while supply lasts.
Find out where to buy Public Access IPA
---
RSVP to our Tuesday lunchtime webinar: Defending bedrock environmental laws
We hope to see you Tuesday, May 3rd at noon for a lunchtime legislative webinar led by Legislative Coordinator Andrea Lovoll. Andrea will be joined by some of MCEA's top legal and policy experts to talk about threats to important environmental policy this session at the legislature, what the implications of such changes could be, and what you can do to help.
Joining Andrea will be Chief Legal Officer Kevin Reuther, Senior Attorney on Mining Ann Cohen, Chief Strategy Officer Aaron Klemz, and Water Policy Associate Nadia Alsadi.
---
Follow along on our multi-part investigation into mining and the green economy
You may have heard the mining industry's favorite new talking point: we need to mine to fix the climate crisis. That opportunistic narrative is misleading at best, and potentially dangerous if left unchallenged. That's why MCEA decided to invest time and resources into the launch of a new series: Mining the Climate Crisis. 
Smart climate solutions protect scarce clean water, carbon-sequestering lands, and biodiversity. Arguments that suggest we need to choose clean energy at their expense are disingenuous, divisive, and simply untrue. Join us as we explore a more complete story into what the future of a green economy actually looks like, and how we build it. Two articles written by Abby Rogerson, MCEA's Northeastern Minnesota program associate have already been published in our multi-part series: The untapped opportunities in a billion pounds of metal waste, and Unpacking critical mineral demand projections. Read these articles and get connected to more resources on the Mining the Climate Crisis homepage. 
---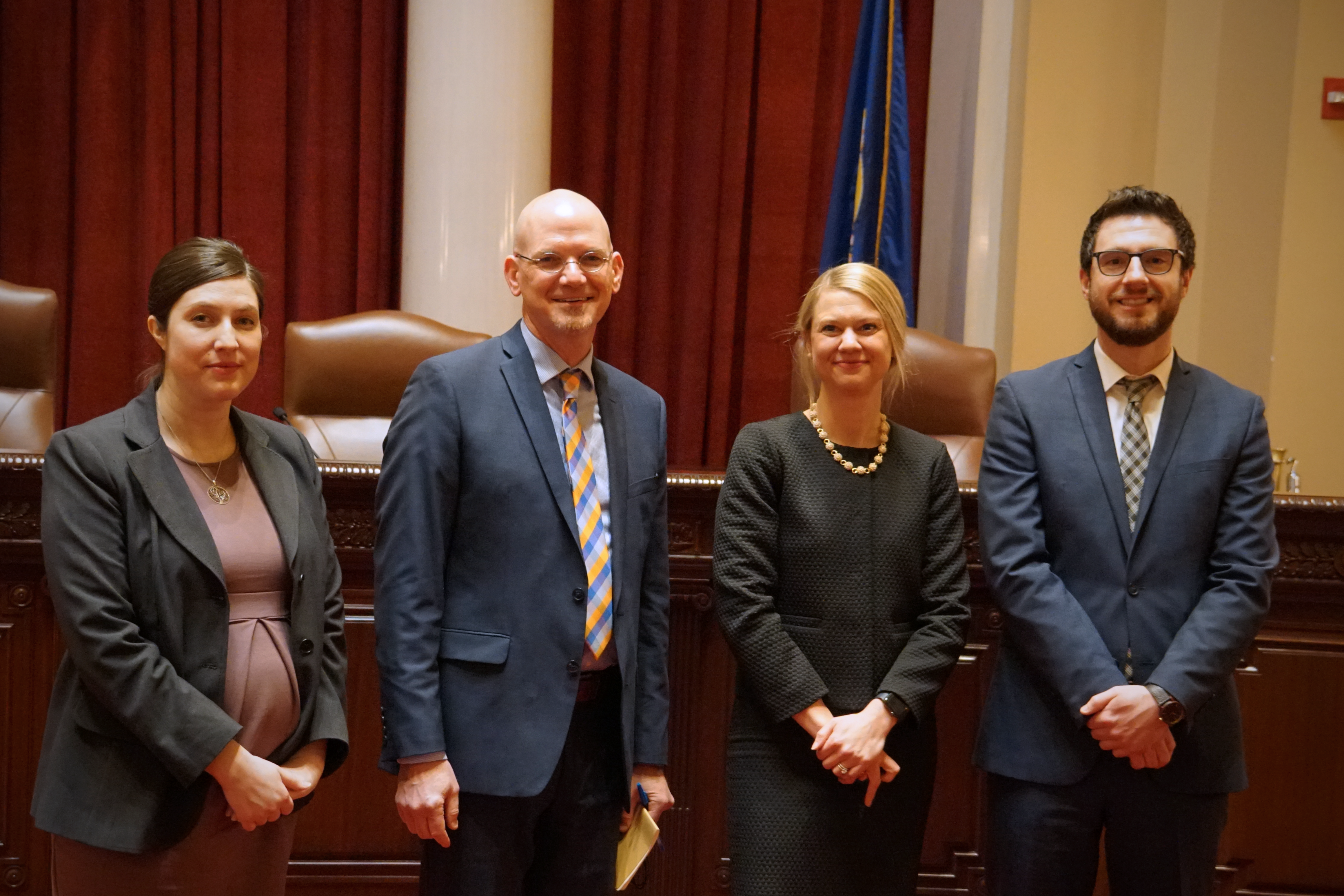 MCEA fights for public water at MN Supreme Court
On April 11th, MCEA presented oral arguments at the Minnesota Supreme Court on a case about a humble creek in western Minnesota. The future of this waterway – Limbo Creek – has implications for public waters across the state. 
Agricultural drainage practices have transformed the landscape, rivers, and streams across much of Minnesota. Drain tile quickly moves water off the land, drainage ditches quickly move that water to rivers, and quick-rising rivers erode their banks. In Renville County, where Limbo Creek meanders, 90% of the rain that falls is in the Minnesota River within 48 hours. The elimination of wetlands that store water and slow its movement have dramatically changed the landscape. 
Limbo Creek's legal status is literally in limbo. Despite meeting the definition of a "public water" in statute, Limbo Creek has been omitted from the Public Waters Inventory, meaning it is vulnerable to becoming a ditch, without the need for a public waters work permit. It is not alone. Our work to defend Limbo Creek lays the groundwork for other public waters to be properly protected. We expect a decision from the court this summer. 
---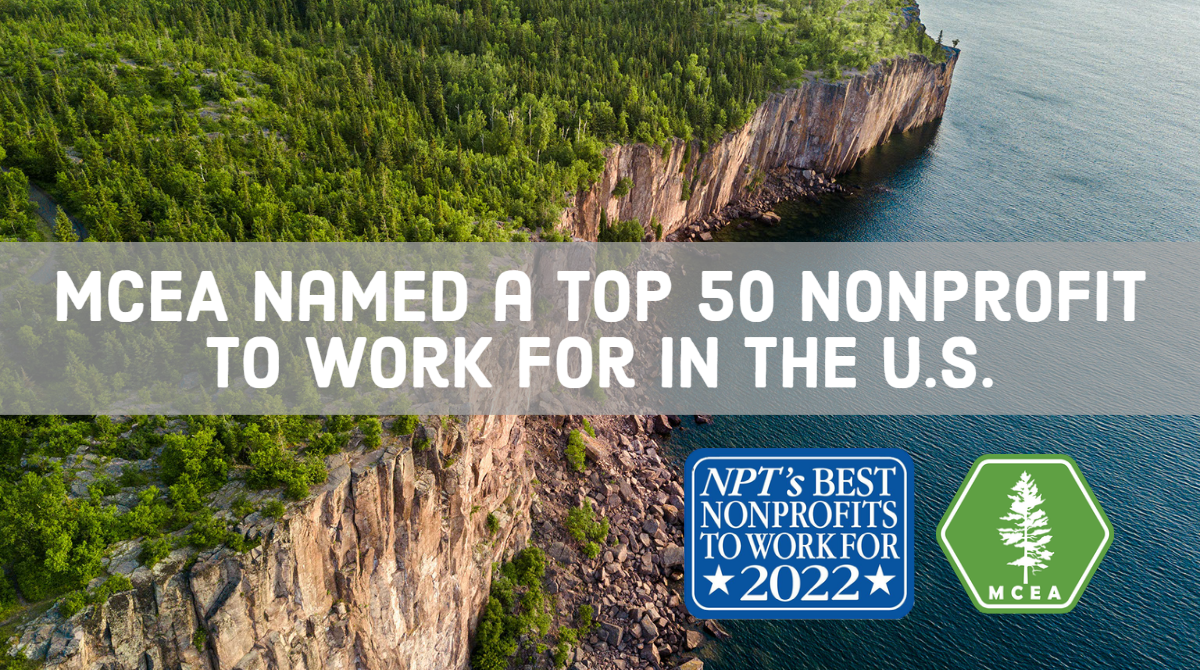 MCEA earns workplace award 2nd year in a row!
The Minnesota Center for Environmental Advocacy is honored to announce its inclusion for the second year running on The NonProfit Times' Best Nonprofits to Work For list. MCEA ranked 11th of 50 nonprofits honored across the country. MCEA's staff of legal, policy, and subject-matter experts are the force behind our wins. We are proud of the recognition of our workplace that sustains this success.
The recognition is given annually to nonprofits based on a review of organizations' workplace practices and policies and the results of an in-depth, anonymous, two-part employee survey. 
"Supporting our staff's well-being and work-life balance is a core value at MCEA, both because it's the right thing to do and also because we recognize its direct relationship to our organization's effectiveness. The more valued and connected our staff feel to our mission to protect the health of Minnesota's air, water and communities, the more successful we are at achieving those aims." - MCEA CEO, Kathryn Hoffman.
After we received the award, we invited staff to share their experience at MCEA. Here are a couple highlights: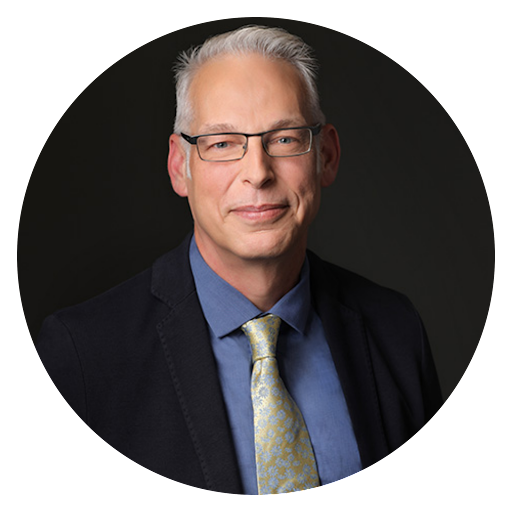 "MCEA supports its employees in ways that feel more like we're partners than employees… I feel like we are truly together in our work and in support of our mission," said Eric Lindberg, senior legal assistant.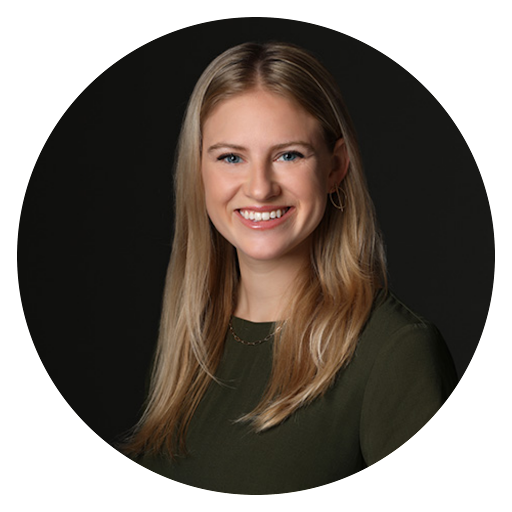 "We don't shy away from complex issues like climate change and environmental justice and I think our ability to manage uncertainty and complexity makes us successful in our work," said Katie Cashman, project coordinator.
---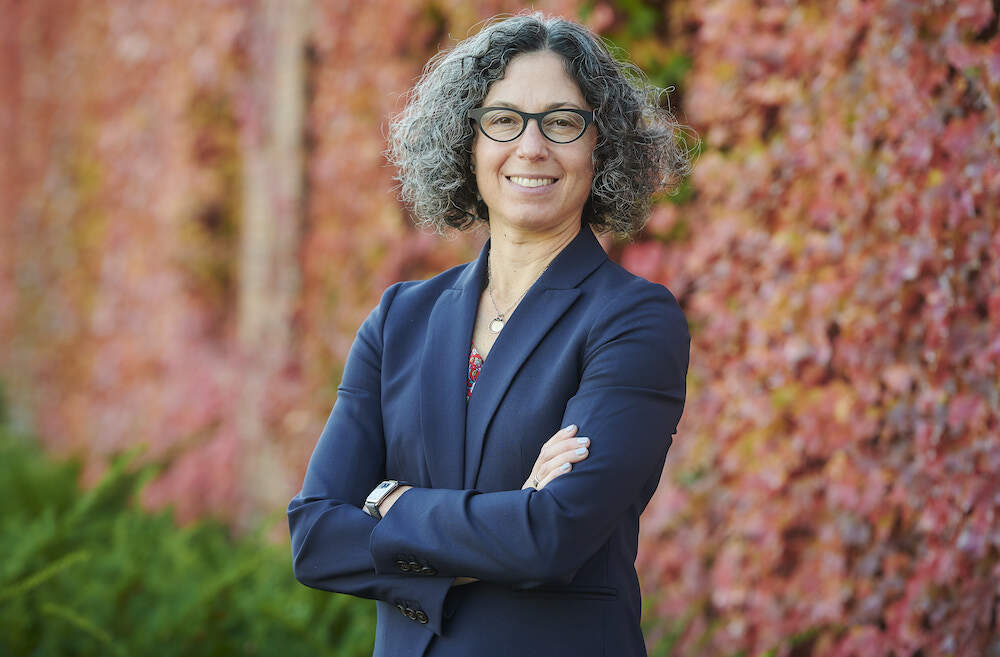 MCEA Board Chair Alex Klass appointed to position in Biden-Harris Administration
We congratulate our departing Board Chair Alex Klass on her new post as Deputy General Counsel for Litigation, Regulation, and Enforcement at the U.S. Department of Energy. 
Professor Klass' long-time dedication to MCEA's work and leadership of our board has elevated MCEA's mission. We are sad to see her go, but we are so excited for the expertise she will bring to the Biden-Harris Administration in her new role. Thank you for your service on MCEA's Board of Directors, Alex!
---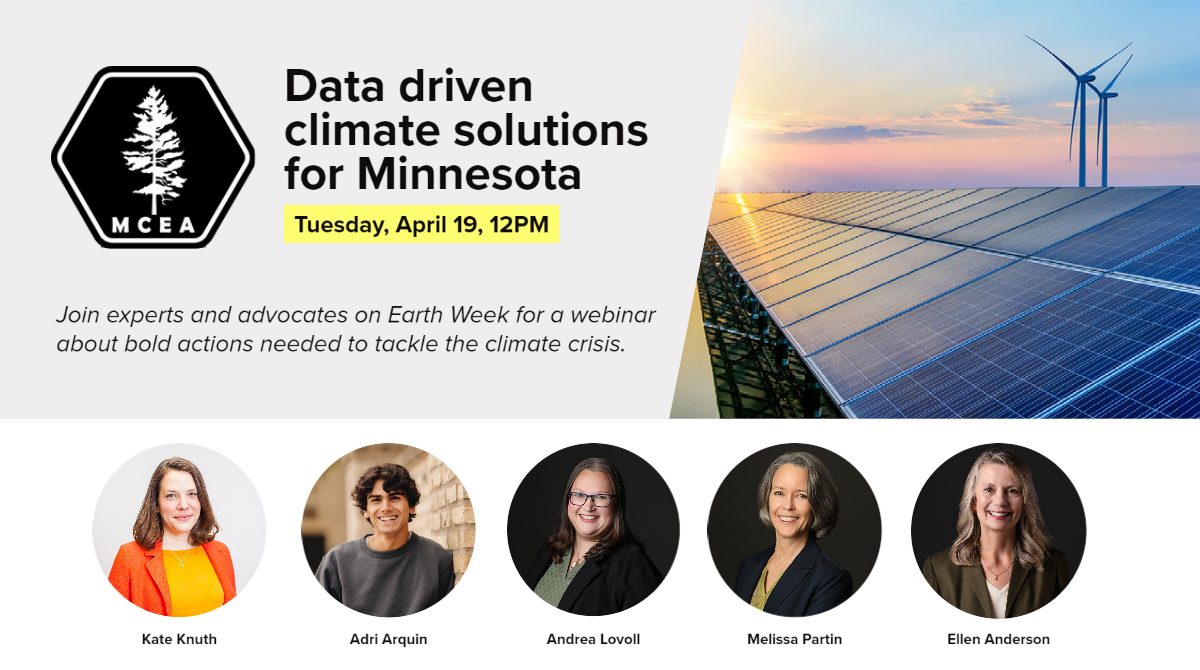 Watch a recording on our Earth Week climate webinar
Minnesota needs bold and comprehensive action on climate. The Midwest is a top emitter of climate pollution in the US. Minnesota can and must be a beacon for action in the region.
We were excited by the turnout for our Earth Week webinar on data-driven climate solutions last week – nearly 100 folks joined the conversation with MCEA experts and special guest Dr. Kate Knuth. If you missed it, click here to watch the recording.
The next webinar in our series – on defending environmental laws at the legislature – is just around the corner on Tuesday, May 3rd. Explore our webinar webpage to reserve your spot for the next installment of MCEA's legislative webinar series.