Jun 29, 2022
June 2022 Newsletter

In this edition of MCEA's Environmental Monitor: 
Events: Join us in July in Duluth and Ely!
Article: A conversation with Elise Larson before she heads to the MN Court of Appeals
The first session of our CLE series is in the books – watch the recording & RSVP to the next one!
Support our work as we wrap up our 2021-2022 fiscal year
Article: Never let a good (climate) crisis go to waste: Greenwashing in the mining industry
---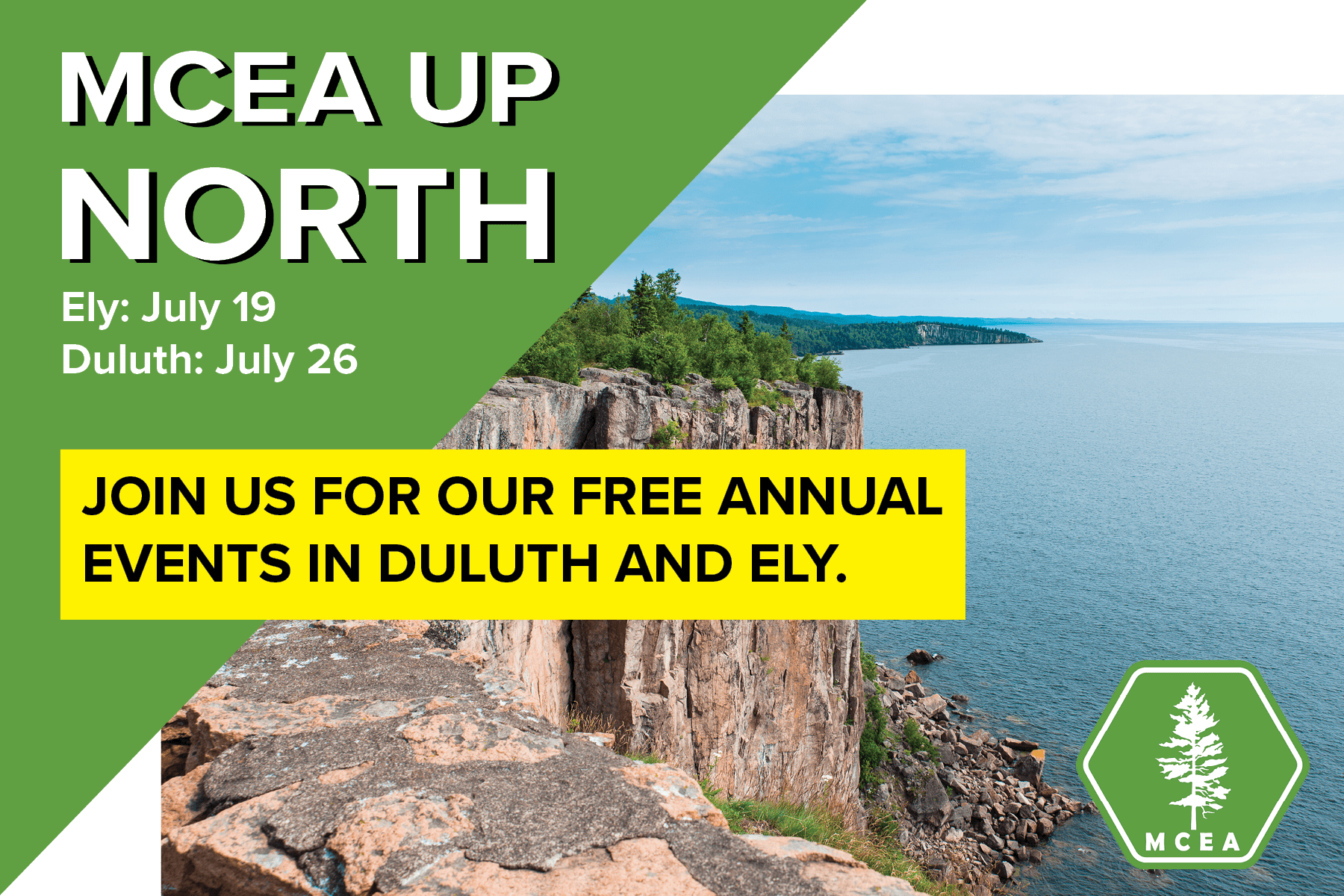 MCEA's Up North events are coming up fast! RSVP in advance to help us plan for the fun – we hope to see you July 19th in Ely, or for our big annual get-together in Duluth July 26th. 
P.S. Our annual Metro-area event is in the works! Join MCEA for an afternoon along the Mississippi River to celebrate another big year! More details, and the opportunity to RSVP, will come soon!
---
Details about our Up North events
---
POLYMET UPDATE: MCEA'S CASES AND CAMPAIGNS TUESDAY, JULY 19TH, 12-1PM AT THE GRAND ELY LODGE, ELY MN
Join us for a presentation about MCEA's work fighting dangerous mining proposals and climate change, in the courts and at the legislature, and the crucial role northern Minnesota plays in both. The event will include a Q&A session
---
ELY HAPPY HOUR & REFRESHMENTS: TUESDAY, JULY 19TH, 5-8PM AT NORTHERN GROUNDS, ELY MN
Gather and socialize with MCEA staff and supporters, and hear from CEO Kathryn Hoffman about MCEA's critical work in the Northland. This is a great chance to connect with MCEA staff from both our St. Paul and Duluth offices, learn more about the work we do, and have some fun.
---
MCEA'S ANNUAL DULUTH GET-TOGETHER: TUESDAY, JULY 26TH, 5-8PM AT WILD STATE CIDER, DULUTH MN
Join us for our annual event in Duluth. This year we'll be at Wild State Cider, where supporters and MCEA staff will have a chance to connect in person and hear an update on our work from MCEA CEO, Kathryn Hoffman, and Northeastern Minnesota Director, JT Haines. This family-friendly event will include a free drink for the first 100 people who pre-register (your choice of cider or an N/A beverage), yard games, live music, and concessions by Room at the Table food truck (vegetarian and GF options available). 
BONUS: We are giving away a canvas print of local artist Adam Swanson's painting Defend at the event. The original painting is hanging in MCEA's Duluth office!
---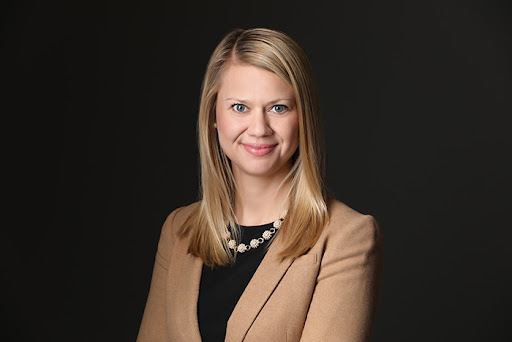 A conversation with Elise Larson
After serving as a powerhouse attorney on MCEA's legal team for the past five years, Senior Staff Attorney and Water Program Director Elise Larson stepped down from the role and into a big new one: Minnesota Court of Appeals judge. 
Shortly before her last day at MCEA, Larson sat down to reflect a little on her time at MCEA and share how she's feeling about what lies ahead for her, as well as for Minnesota's water.
---

After a successful launch of our Green Beagle series last year, The Minnesota Center for Environmental Advocacy is bringing our Continuing Legal Education (CLE) series back for 2022. The free series consists of two online sessions and will culminate in an in-person half-day session in the fall. The Green Beagle is designed for lawyers, but open to anyone interested in diving deep on important environmental legal topics. 
We held the first first session of our 2022 Green Beagle CLE series this past Tuesday. Did you miss it? Click here to watch a recording of Environmental Justice & Civil Rights: Title VI of the Civil Rights Act of 1964. 
As a leading public interest environmental nonprofit in Minnesota, MCEA is on the cutting edge of environmental litigation in the state. We invite you to join our legal experts for pertinent and engaging sessions on environmental justice, mining regulation, and the Clean Water Act.