May 21, 2021
Photos: May 18th Northern Metal Community Intervention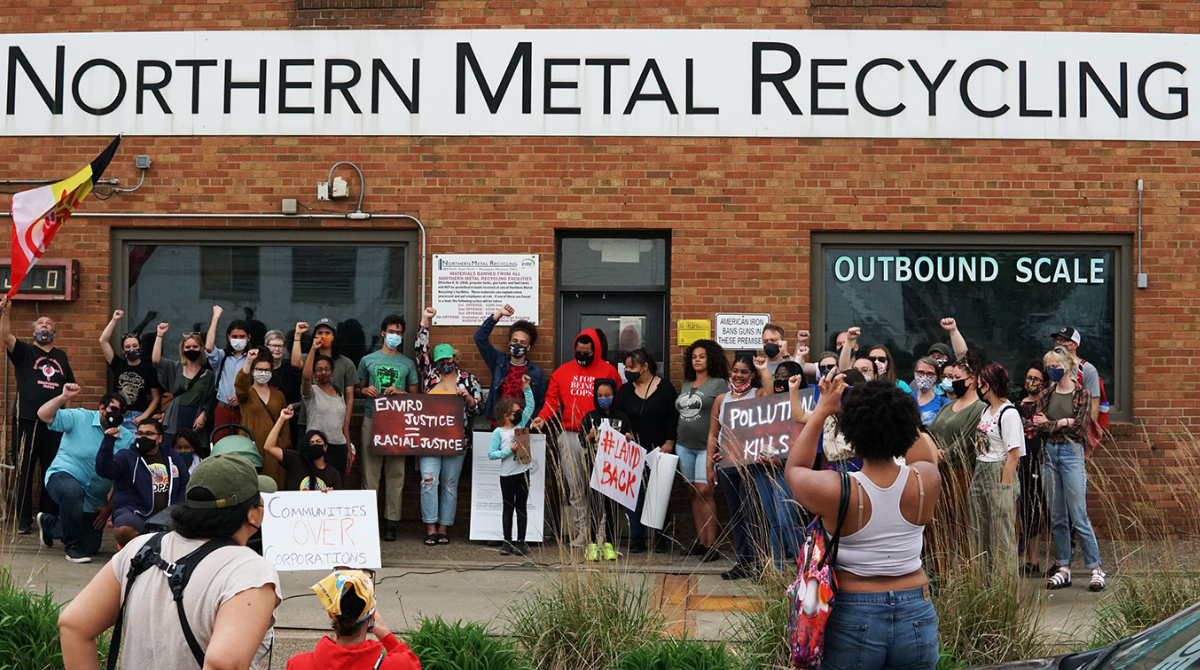 On April 21st, a fifty foot stack of plastic and insulation caught fire at the North Metals facility at 2800 N Pacific Street, sending toxic smoke over the metro area. This was not the first fire that has occurred at this facility.
With its location on the banks of the Mississippi River and near residential areas where families live, the April 21st fire again showed that Northern Metals' operation in this community is causing harm to residents and the environment. 
On May 18th, Northside Community Members for Environmental Justice (CMEJ) and community leaders gathered outside of Northern Metals to make statements and call on leaders to take meaningful action to end the damaging actions of this corporation to the community.
Read this MinnPost article to learn more: Since April fire, activists and city officials step up efforts to hold Northern Metals accountable
Community Members for Environmental Justice (CMEJ) is a coalition of caring community members, mothers, and youth who are committed to addressing the environmental and climate injustices occurring disproportionately in pollution-burdened neighborhoods in the City of Minneapolis.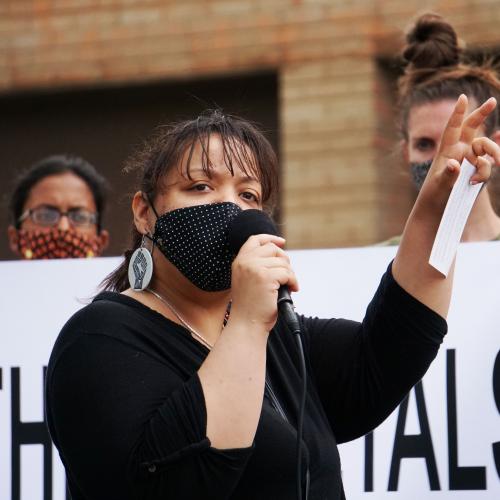 Everybody that I know who's ever moved to north Minneapolis and moved out knows the difference between the air in and out of here.