Nov 21, 2022
Webinar: Exploring the world of metal recycling with Adam Minter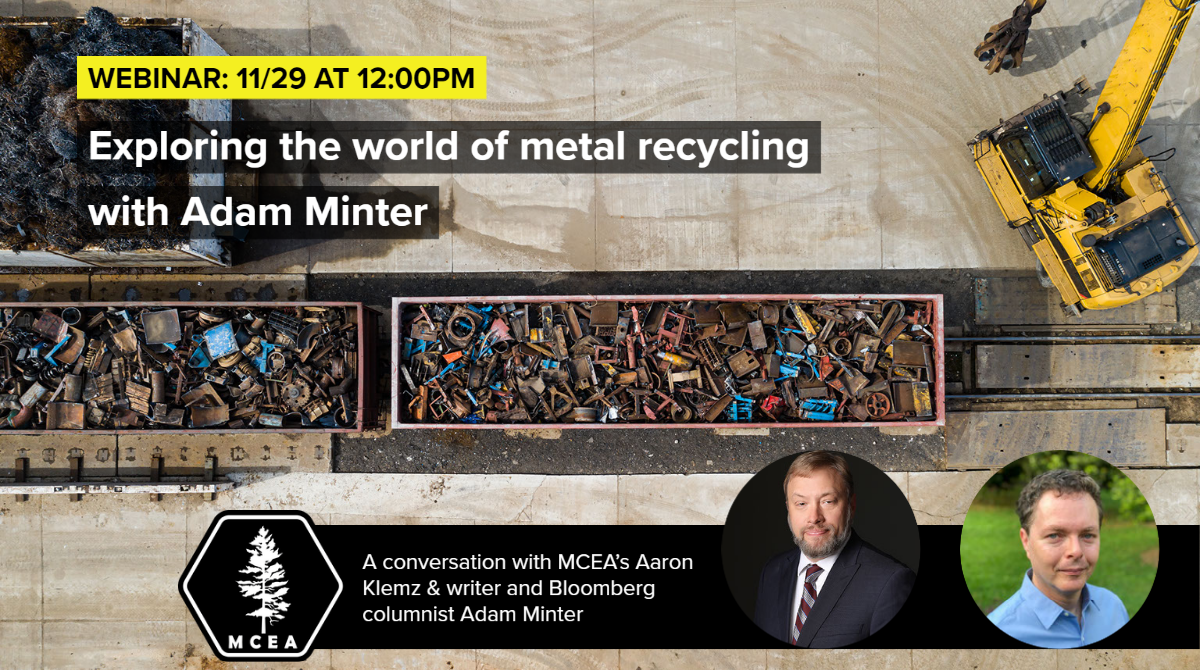 Join us for the first in MCEA's three-part Mining the Climate Crisis webinar series, which will feature a variety of experts and explore metal recycling, its potential in renewable energy supply chains, and what it means to achieve a truly just transition to clean energy. 
Webinar #1: Exploring the world of metal recycling with Adam Minter
TUESDAY, NOVEMBER 29, 12:00 – 1:00PM 
Adam Minter is a columnist with Bloomberg Opinion, where he writes about emerging markets, technology, waste, and other topics. From 2002 to 2014, he was based in Shanghai, where he covered the trans-Pacific trade in recycling; he continued that coverage from Kuala Lumpur, where he was based from 2014 until Covid. His first book, "Junkyard Planet: Travels in the Billion Dollar Trash Trade," is an insider's look at the world of globalized recycling. His most recent book, "Secondhand: Travels in the New Global Garage Sale" is a deep dive into the secondhand economy that thrives around the world.
Join us for an interview with Adam; we'll discuss the inner workings of the global metal scrap trade, why the U.S. lags behind other countries in scrap and e-waste recycling, what we can do to improve our efforts, and why it's critical we do.