Aug 27, 2021
August 2021 newsletter

In this edition of MCEA's Environmental Monitor:
- "A code red for humanity"
- Thousands gather at Capitol to #StopLine3
- Boundary Waters shuts down
- Read: We're calling for an end to the PolyMet saga. Here's why. 
- Court decision on Nemadji Trail gas plant
- MCEA files amicus brief in Minnesota's climate deception lawsuit
- Roof Depot vote a step forward, but future remains undetermined
- MCEA welcomes new staff to our team
---

Latest IPCC report a "Code Red for humanity"
This month, the United Nations Intergovernmental Panel on Climate Change (IPCC) released its latest report on the rapidly accelerating climate crisis. In what the report called a "Code Red for humanity," the IPCC described the "unprecedented" and in some cases, "irreversible ways" the climate crisis is already altering our world.
This is by no means the first report of its kind to describe the shared crisis our planet is experiencing (nor is it the first to underscore the failure of leaders to take action.) However, what is more clear than ever is that we must act. In the IPCC's words, "Unless there are immediate, rapid and large-scale reductions in greenhouse gas emissions," staving off the worst impacts of climate change "will be beyond reach." 
A few things you can do right now:
Educate yourself on the latest science - read this article from our team that pulls key takeaways from the report. 
TAKE ACTION:
Tell the Minnesota Environmental Quality Board that it is unacceptable to delay addressing climate in environmental review
Tell President Biden and your Senators: no subsidy for NTEC fracked gas power plant
---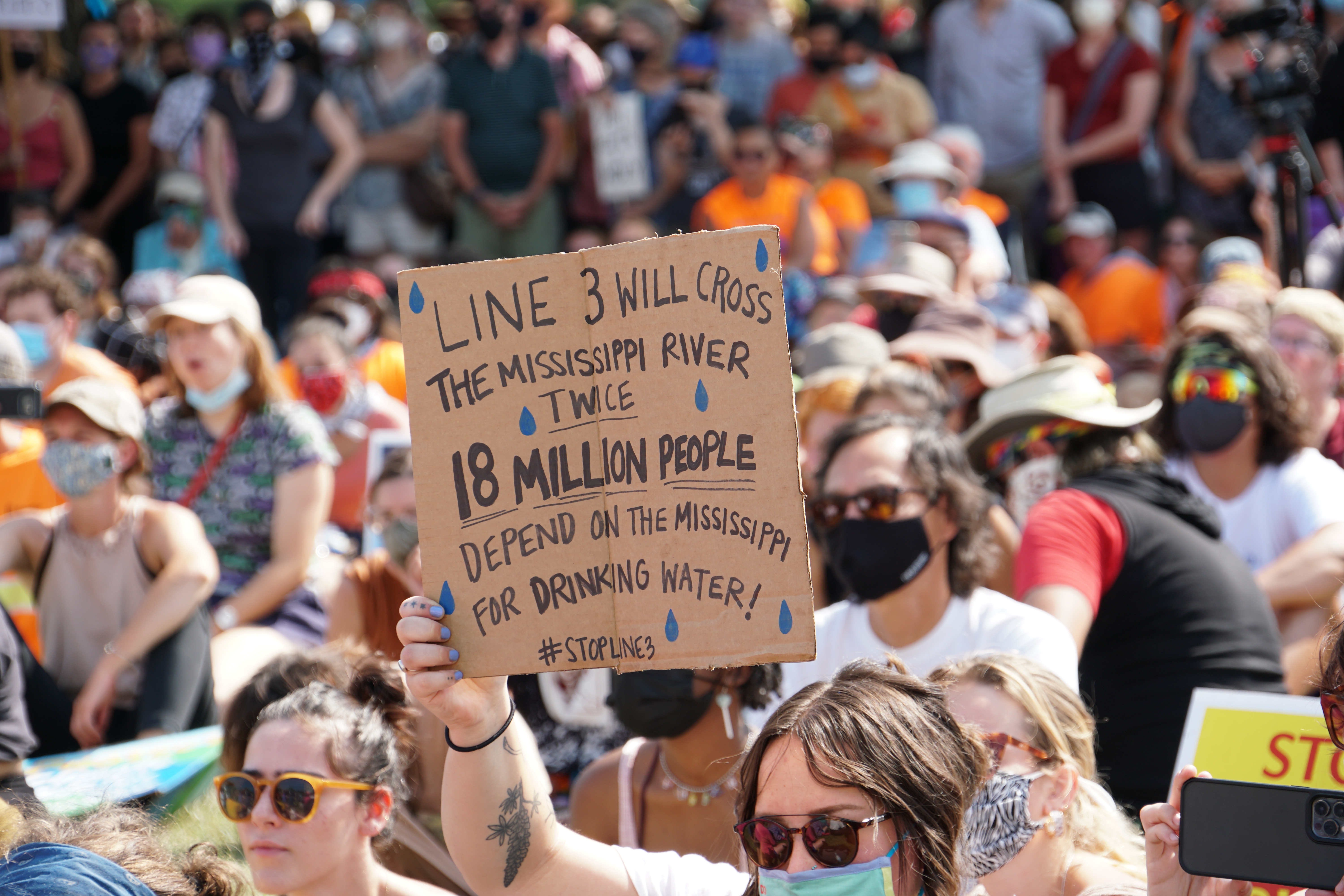 Thousands gather at the Capitol to protect clean water and #StopLine3
On Wednesday, indigenous leaders and folks from across Minnesota gathered at the State Capitol to hold space and demand our elected officials take action to stop Line 3.
Line 3 is incompatible with our climate commitments, the protection of our clean water, and Minnesota's obligation to respect treaty rights.
The impacts of Line 3 are already being felt by our community and environment. "Frac outs" have polluted our water, human trafficking involving pipeline workers has impacted local communities, and water protectors have faced violence and arrest. A deep, unneeded, division has formed among neighbors in Northern Minnesota that has left many residents feeling like they are no longer at home in their own communities. It is time for President Biden to step up where our state leaders have failed and stop this destructive tar-sands pipeline.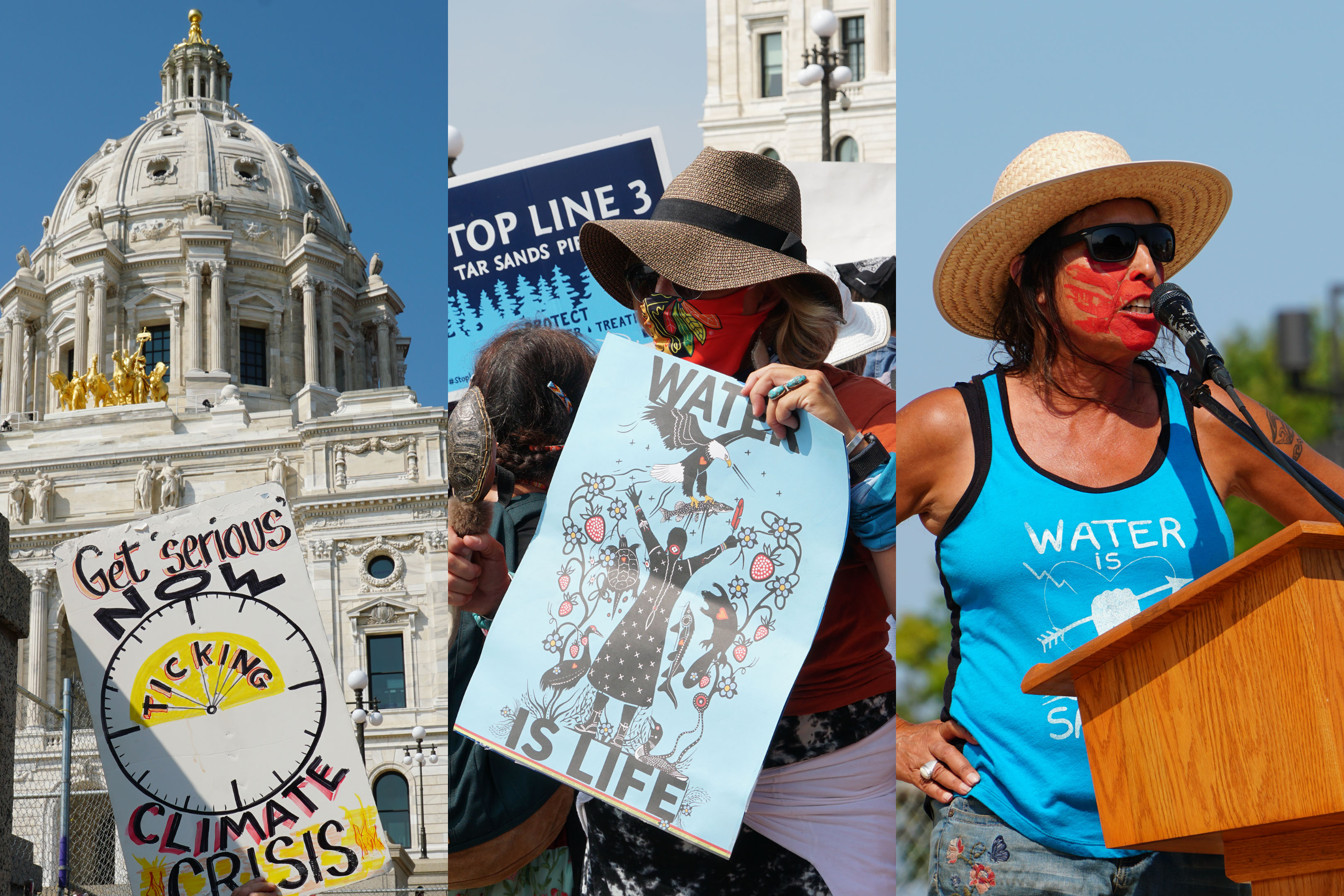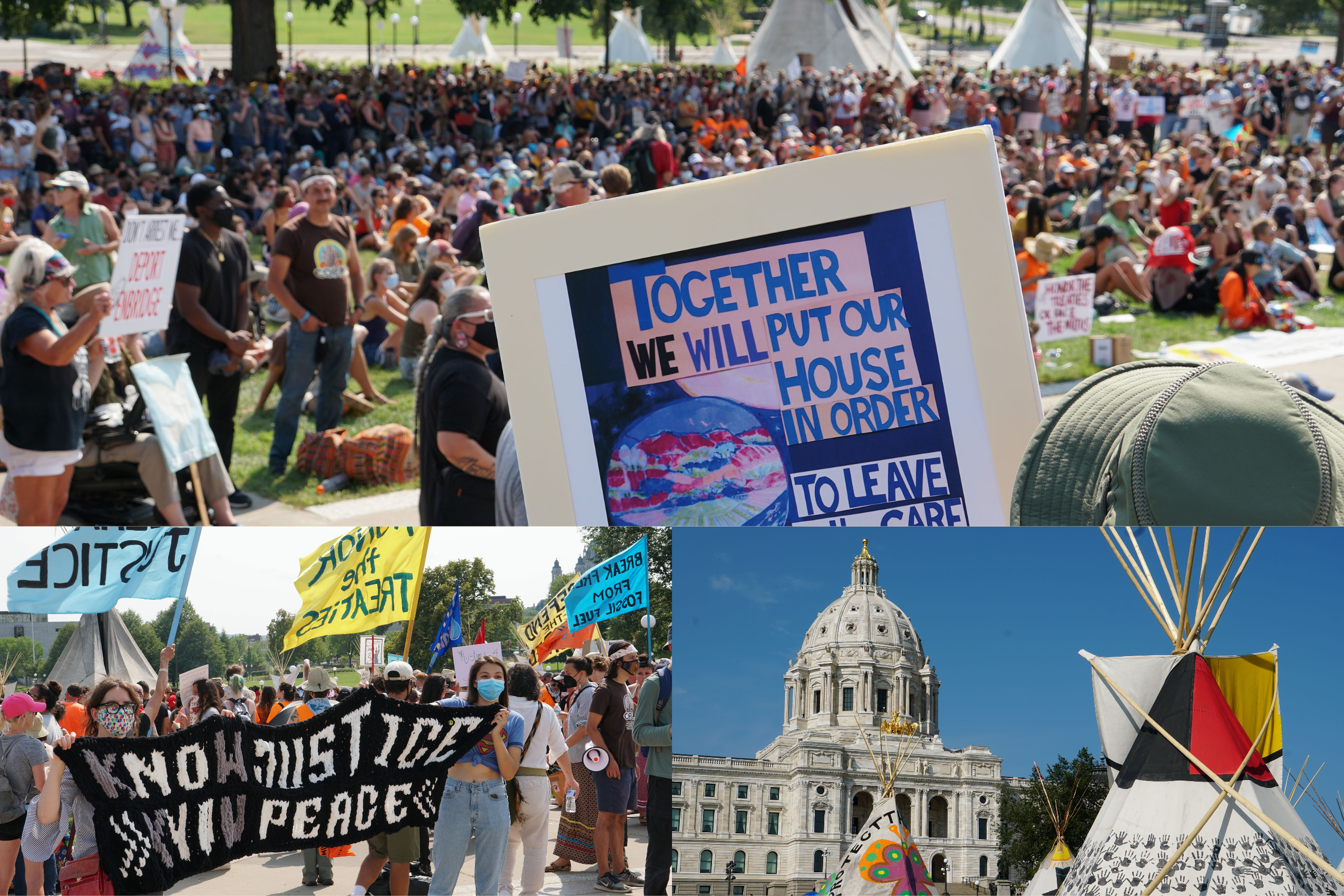 ---
The Boundary Waters Canoe Wilderness Area shuts down
Last Saturday, for the first time in 45 years, the U.S. Forest Service closed the BWCA wilderness because of the risk of wildfire, and the need to shift resources toward fighting a number of fires in the Superior National Forest. The Greenwood fire near Isabella has grown to over 26,000 acres and has caused the evacuation of nearby residences and campgrounds. Downwind, Duluth and north shore residents have experienced several rounds of dangerously polluted air from wildfire smoke. Even in the Twin Cities, the smoke from these fires has impacted air quality. 
The drought conditions across northern Minnesota have been persistent. The Superior National Forest has been fighting fires across the forest since the Bezhik Fire in May, and fires just across the border have burned nearly 10% of Quetico Provincial Park this summer. This has been one of the longest and most dangerous fire seasons on record, and until the weather shifts and brings more rain, the danger will continue. Minnesota is not alone, there are even larger fires across the western U.S. where a decade-long drought continues. These conditions are almost certainly caused or enhanced by greenhouse gas pollution. 
Stay safe: Currently, there are a number of closures of parks and recreational areas, so if you have plans to travel to the area, check ahead. It's important to stay out of the way of firefighting crews so they can do their jobs. Check the Superior National Forest Facebook page, where they provide daily detailed updates. Also, the Superior Hiking Trail is not recommending overnight camping, and George H. Crosby-Manitou State Park is closed to camping. 
Help the helpers: The Red Cross has established an evacuation center in Babbitt for people displaced by the Greenwood fire, learn more about the services available and consider donating to assist their work. If you cancel reservations for outfitting or lodging, consider donating the deposit or take other actions to soften the economic blow to businesses affected by the closures.   
---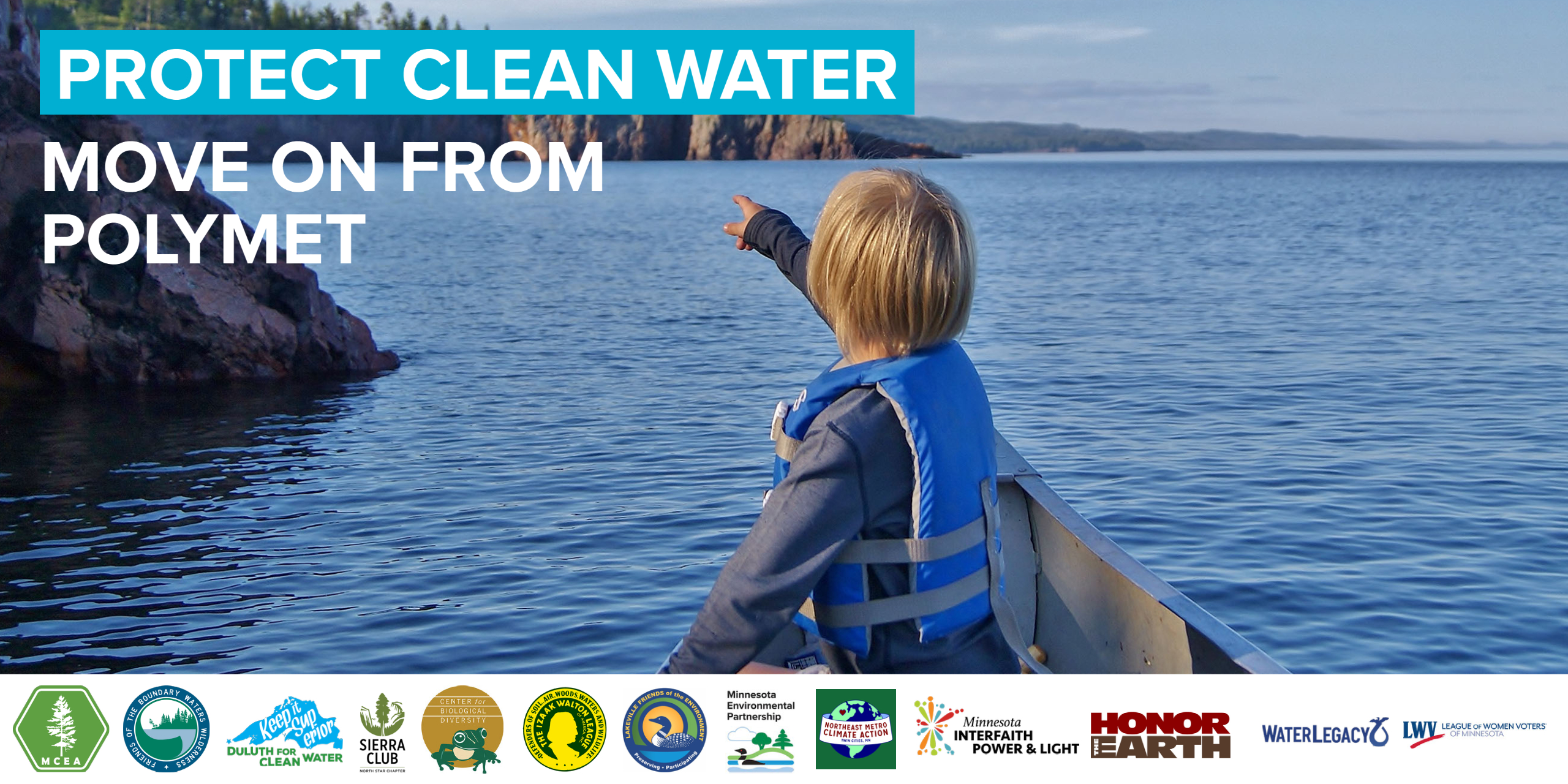 Read: MCEA's JT Haines' op-ed on why it's time to Move On from PolyMet
Recently MCEA launched a new campaign, Move On from PolyMet. Our message is simple: PolyMet has failed and it is time for Gov. Walz to set a better course for Minnesota. Already legislators, over a dozen organizations, and nearly 2,000 Minnesotans have signed the letter to Gov. Walz. Have you joined? 
Learn more about the campaign in our recent op-ed published in MinnPost, We're calling for an end to the PolyMet saga. Here's why. 
To keep the momentum going, we need your help. Our challenge to you is to send a simple message to two friends or family members that you know care about clean water. Below is a sample message to make it super easy.
Hey [first name],
I signed on to the Minnesota Center for Environmental Advocacy's letter to Gov. Walz to Move On from PolyMet — you should too! 
The courts have spoken and the people of Minnesota have seen enough — PolyMet has failed. Its proposed sulfide mine threatens our health and future, and the problems are simply too many and too serious to paper over. Sign the letter today: https://www.moveonfrompolymet.org
---
Court of Appeals decision on Nemadji Trail gas power plant underscores need for action
On Monday, the Minnesota Court of Appeals affirmed a lower court decision on financial agreements for the proposed NTEC fracked gas plant that would serve Northeastern Minnesota customers. The decision was disappointing, and made particularly salient to folks up north currently dealing with drought and impacts from wildfires that forced the closure of the BWCA. In response to the decision, MCEA Staff Attorney Stephanie Fitzgerald said, "This decision may have upheld Minnesota Power's financial agreements, but it does not show that a $700 million investment in fracked gas infrastructure is right or wise. It's difficult to comprehend how building a new gas plant that will create significant greenhouse gas pollution for decades in the middle of a climate crisis best serves the public interest." Click here to read our full press statement. 
MCEA is determined to use every tool we have to stop this decades-long investment in fossil fuel infrastructure. In addition to reviewing our next steps in the legal decision issued Monday, we are calling on all of our supporters to send a message to your Senator and President Biden demanding that his administration does not give NTEC's funders a subsidized loan through the USDA's Rural Utilities Service. Biden has been clear about the threat of climate, it is unconscionable for his administration to subsidize a brand new, unneeded, expensive, and climate destroying fracked gas power plant in the Northland. Take action today.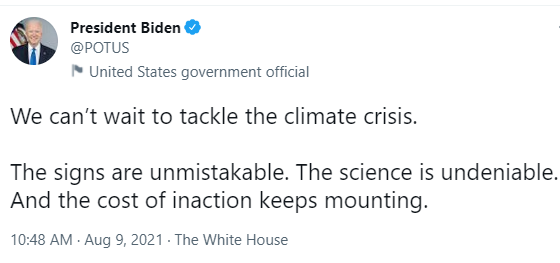 ---
MCEA and allies file amicus brief in state climate deception lawsuit
On Thursday, August 26th, in support of the State of Minnesota's consumer protection lawsuit against three fossil fuel entities accused of engaging in a "campaign of deception" on climate change, MCEA submitted an amicus brief in partnership with organizations including the Center for Climate Integrity, Fresh Energy, MN350, and Union of Concerned Scientists.
The brief lays out evidence that these companies have known for over 50 years that fossil fuels impacted our climate and have worked to conceal that information and discredit the science that has made clear we must decarbonize to avoid the worst impacts of the climate crisis. As described by Center for Climate Integrity, "In short: they knew, they lied, and they need to be held accountable."
MCEA is a watchdog for Minnesota, and we are proud that our Attorney General is making full use of Minnesota's strong consumer protection laws to hold these companies accountable for their actions. We'll keep you updated as the case develops further.
---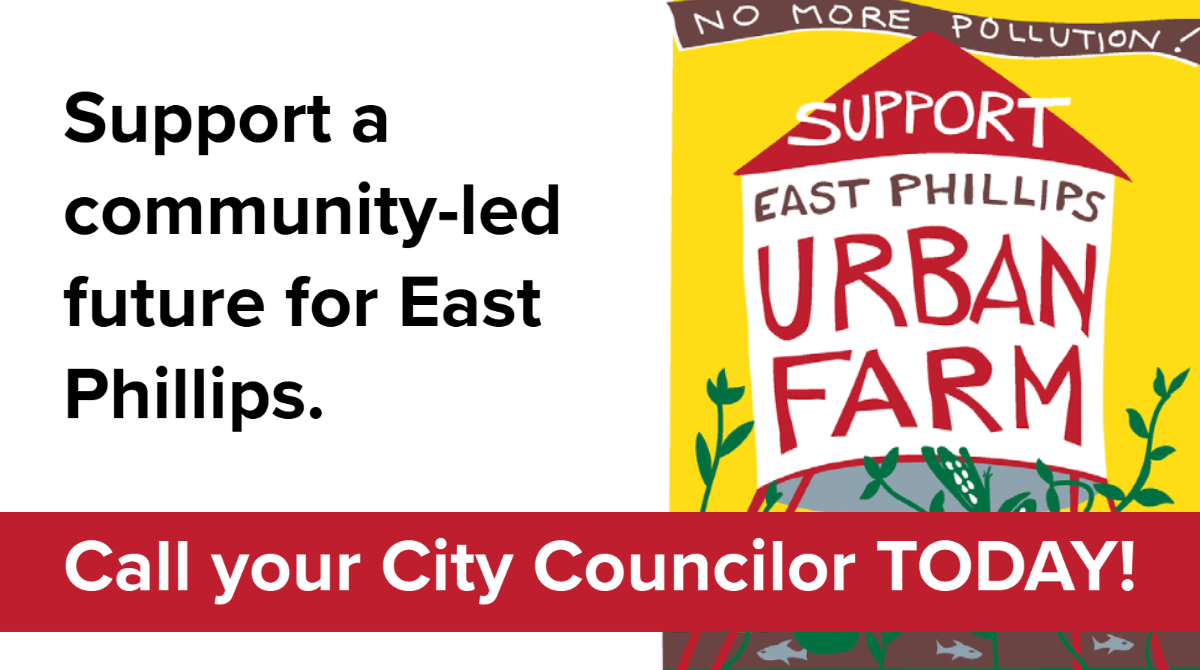 City rejects polluting public works expansion for East Phillips but fails to commit to community-led vision
On Wednesday, August 18th the City of Minneapolis Policy and Government Oversight Committee (POGO)  met to debate a Staff Directive led by Councilmembers Cano, Jenkins, Gordon, and Johnson to suspend all aspects of the City's proposed public works expansion on the Roof Depot site in favor of a community vision led by the East Phillips Neighborhood Association (EPNI). During robust debate, Councilmembers supportive of the motion underscored the responsibility of the City to right past and present wrongs and invest in a community that has been plagued with so much pollution that it earned the area the nickname the "Arsenic  Triangle". Council members opposed to the motion focused on the cost of changing direction, to which Councilmember Cano responded, "It is amazing how expensive racism can be… This is what institutional racism looks like and what it costs to fix it."
Ultimately, in a very confusing vote, the POGO committee partially approved the 3-part motion -- authorizing the suspension of the public works expansion, but, on a 6-6-1 vote, rejecting the portion of the motion that would have granted EPNI the exclusive rights to develop the Roof Depot site into an urban farm.
That means our work to ensure the community's urban farm project comes to fruition is not over. 
The next major council action is expected at the September 9th POGO meeting. EPNI, community members, MCEA, and other partner organizations will continue fighting for the community-led alternative for the Roof Depot and we will keep you updated as the situation develops. 
---
MCEA welcomes new staff to our team
We are so excited to welcome Nadia, Katie, and Mainhia to MCEA! Our growing team has allowed us to take on more than ever, and we are thrilled for the unique expertise each of these new hires will bring to our work. None of this would be possible without donations from our new and long-time supporters. Thank you!
Learn a little bit about each of them below:
Nadia Alsadi - Water Policy Associate
Nadia holds a Masters in Science (M.S.) focused on Hydrology and Watershed Management, and a B.S. in Environmental Sciences, Policy, and Management. With a growing number of water quality issues in Minnesota, Nadia's expertise will play a big role in MCEA's work to protect our state's precious water resources.
Katie Cashman - Project Coordinator
Before joining MCEA, Katie worked with UN-Habitat as an urban planning consultant in Nairobi, Kenya, and as the Director of Climate Action with the 2811 Platform for Social Change. She is also the co-founder of the Climate Action Academy, an international climate awareness program. Katie will play a crucial role helping to manage the dozens of projects our team works on.
Mainhia Thao - Executive Coordinator
Mainhia was MCEA's 2021 Capitol Pathways Intern, where she assisted MCEA on our legislative work. She graduated with a BS in Public Health: Public Policy and is currently in her last year of the Master of Public Health: Global Health program at St. Catherine University. We are so excited to have Mainhia on staff, and she has already become an integral part of our organization's operations.
Did you know that MCEA is hiring a Climate Policy Analyst? You might be the perfect candidate — or know the right person for the job! Click here to learn more about the position, and please share with your network.