Nov 11, 2021
COP26 week 2 update

MCEA Climate Director Ellen Anderson, live from Glasgow, Scotland, November 10th, 2021
COP26, the global climate summit, has entered its second week. MCEA's staff delegates — myself and Adam Reinhardt — arrived in Glasgow Nov. 6.
Since we landed, we've had the opportunity to meet climate activists from around the world, both in the COP26 "Blue Zone" and on the streets where hundreds of thousands of people have marched to hold world leaders accountable and demand a meaningful outcome from the global summit.
The latest IPCC report makes it clear that we must limit warming to 1.5 degrees — and COP26 is one of the last opportunities for leaders to set a path that gets us to the needed emission reduction in time. To achieve this, local, state and national goals must be aligned with global commitments.
In the shadow of a global pandemic, the IPCC's report on the "code red" threat of climate change, and decades of inaction from leaders around the world, the general feeling at COP26 is fueled by a collective sense of energy, urgency, and well-placed skepticism.
MCEA is here alongside over 60 delegates from Minnesota as well as dozens of others from the Midwest region. Research presented by Fresh Energy has underscored the role the Midwest plays in this global conversation: If we were a country, the Midwest would rank as the #6 carbon emitter in the world, out-emitting the United States' East Coast, West Coast, and South. That means any meaningful progress on reducing greenhouse gases in the US is not possible without the Midwest onboard. We at MCEA know Minnesota has the opportunity, and responsibility, to be a leader in the region. We've done it in the past - on a bipartisan basis - with the 2007 Next Generation Energy Act, and we can do it again. And like all the countries around the table at the COP, we must increase our ambition and meet the targets science demands.  
We've been having conversations about just that here at COP26 with like-minded advocates from around the world. We've also had the good fortune of connecting with local voices, including tribal leaders, Minnesota elected officials — including Congresswoman Betty McCollum, Rep. Patty Acomb and Rep. Frank Hornstein — as well as representatives from organizations like Climate Generation and Interfaith Power and Light. Collectively, Minnesotans are here to elevate the voice of our state and region and ensure that the world at large, and decision makers and community members back home, understand our critical role in the global effort to combat the climate crisis.
As COP26 enters official negotiations, we are hopeful the energy and motivation we've seen so far translates into real commitments, not more "blah, blah, blah."
---
100,000+ march for climate action
On Saturday, we joined over 100,000 people from around the world and marched behind indigenous leaders on the streets of Glasgow to demand climate action. It was a powerful and stark reminder of the (unevenly) shared global burden of the climate crisis.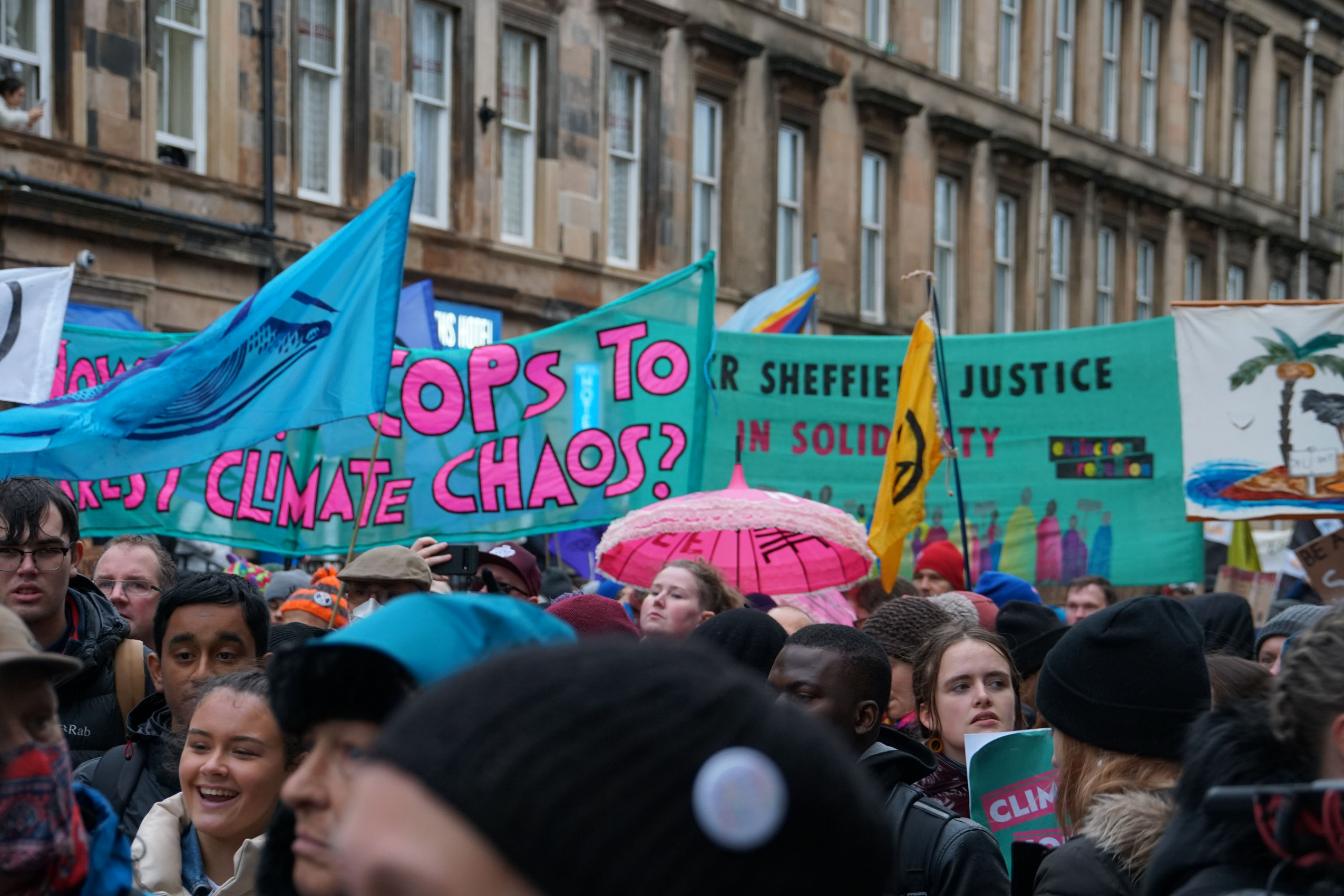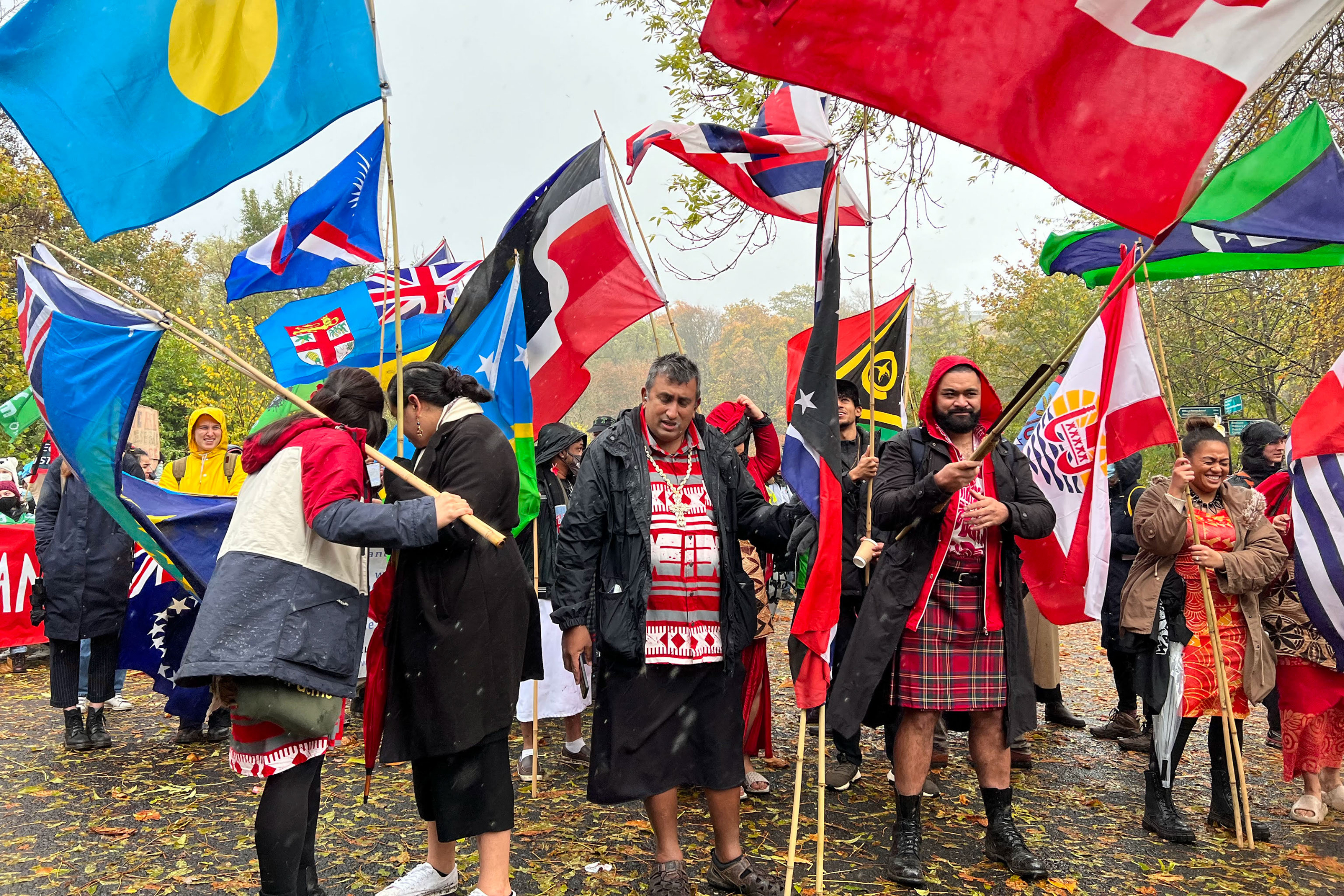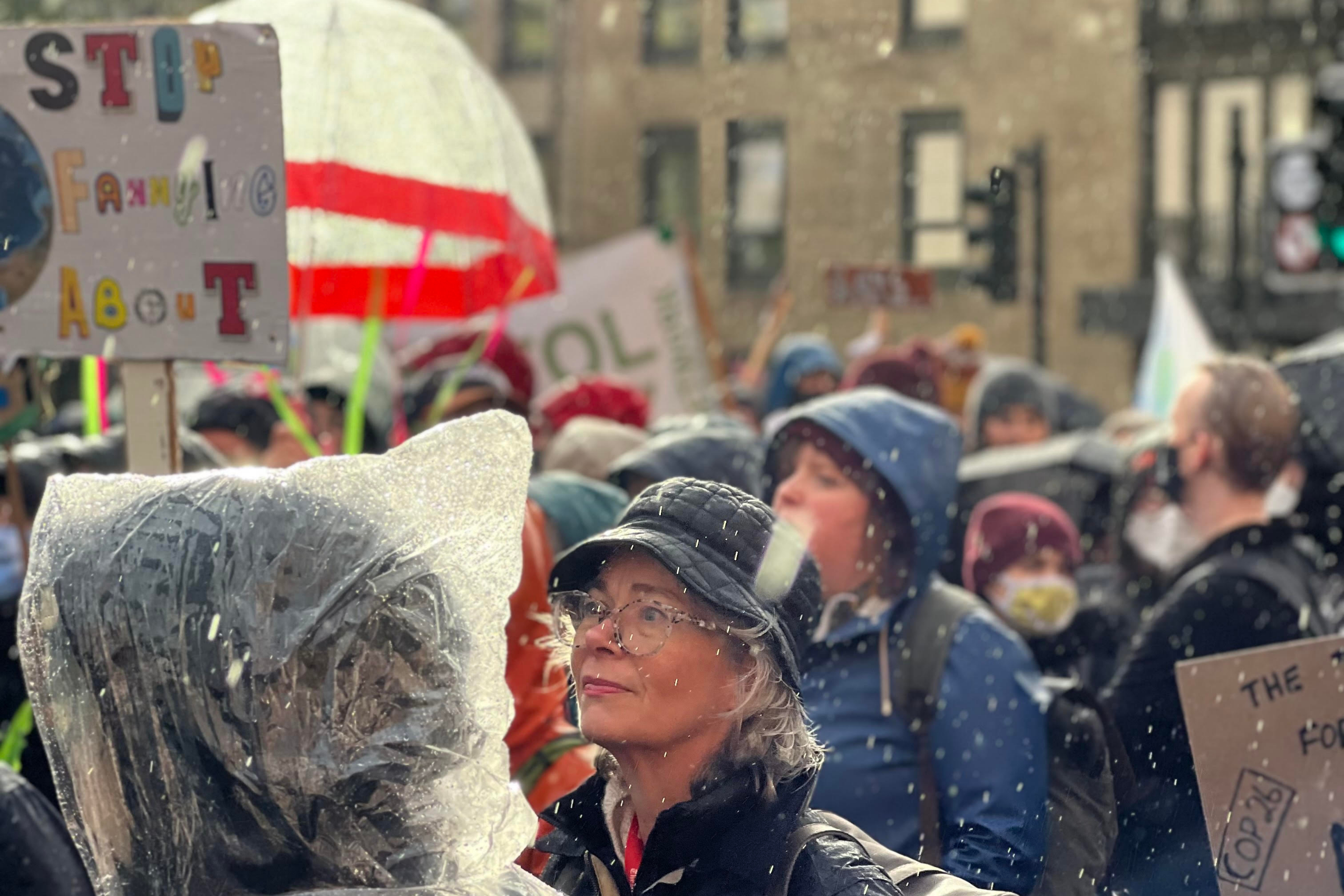 ---
Minnesota policy experts and elected officials hold press conference to call on state-level action on climate
On Monday, Rep. Patty Acomb and Rep. Frank Hornstein joined Climate Generation delegate and Creative Director for 100% Campaign, Ashley Fairbanks, and MCEA Climate Director Ellen Anderson for a press conference focused on the role and needed actions in Minnesota on climate. You can click here to watch a recording of the press conference.
---
#StopLine3 is a global movement. 
Panel at #COP26 highlights responsibility of Minnesota to respect treaty rights and protect water & the climate
On Tuesday, a broad panel of tribal leaders, elected officials, experts, activists, and organizers hosted a panel discussion on Line 3. 
The panel, Indigenous-led Resistance on Minnesota's Line 3, was hosted at the US Climate Action Center and included panelists Ashley Fairbanks, Dr. Kyle Hill, Rep. Frank Hornstein, Nicole Montclair-Donaghy, Ron Turney, Julia Nerbonne, and Ellen Anderson.
Line 3 is known at COP26. It is known around the world. The work of water protectors and other members of the resistance in Minnesota made it so. Their work continues so long as elected officials keep ignoring treaty rights and the sanctity of our water and our climate.
Click here to watch the recording of the panel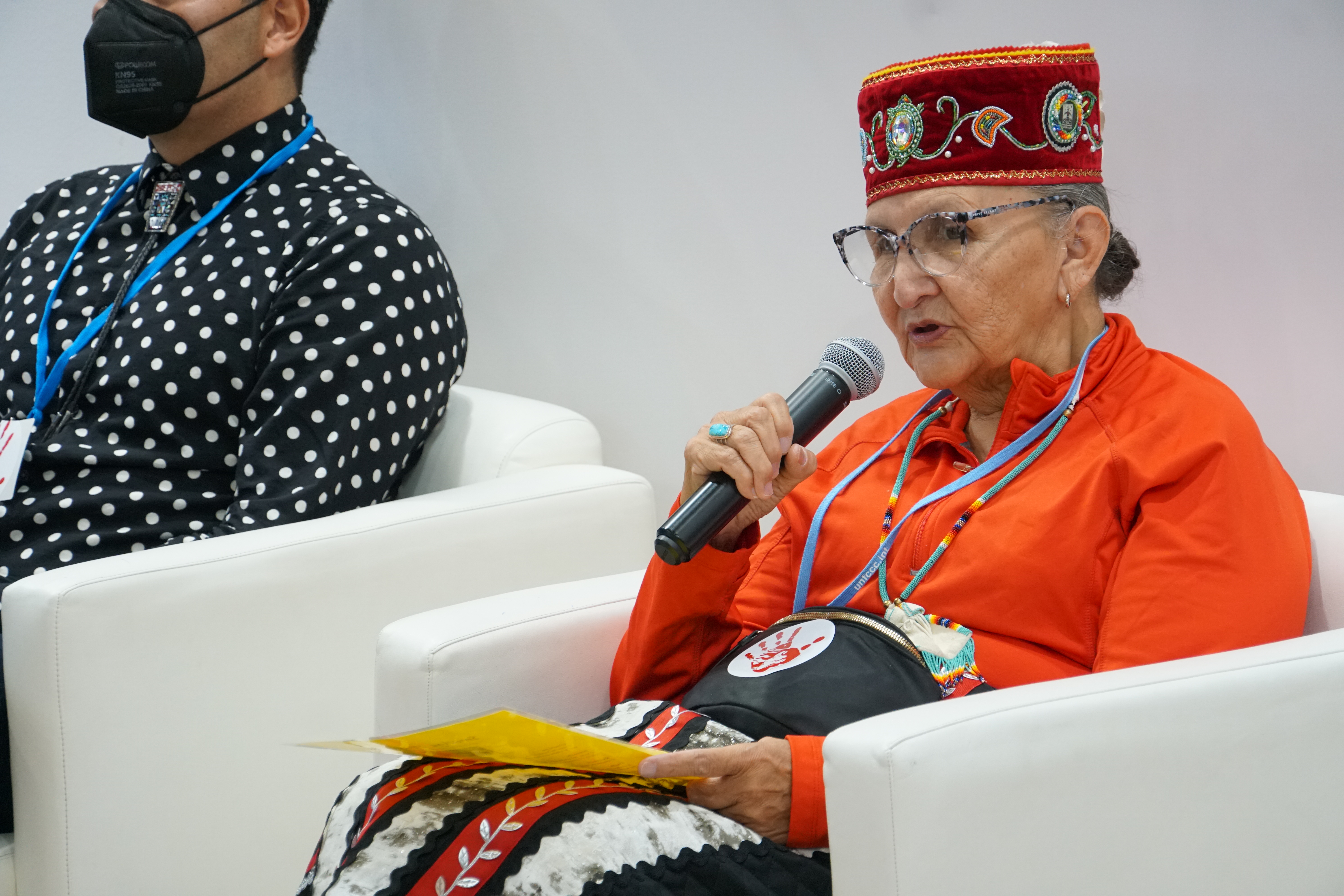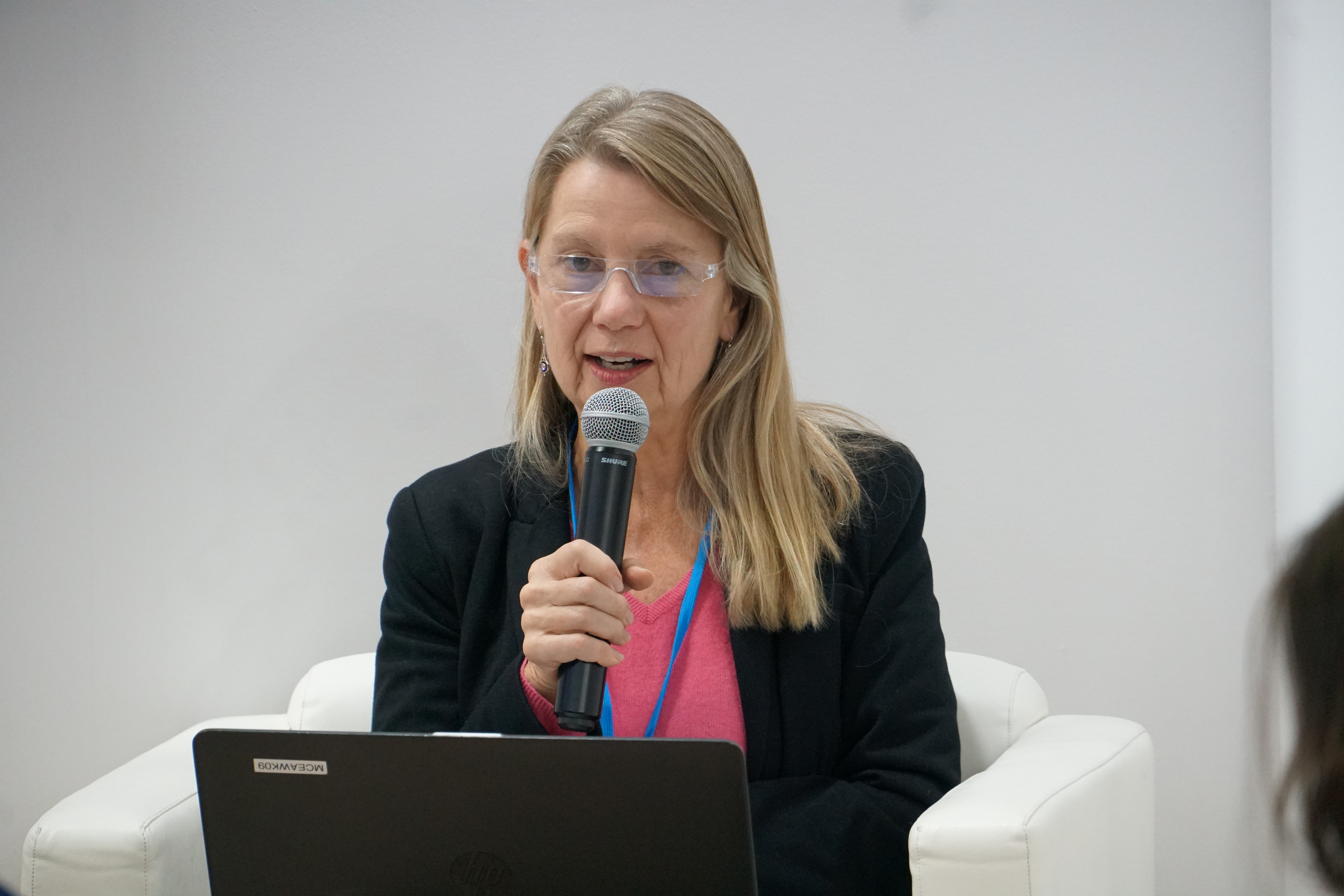 ---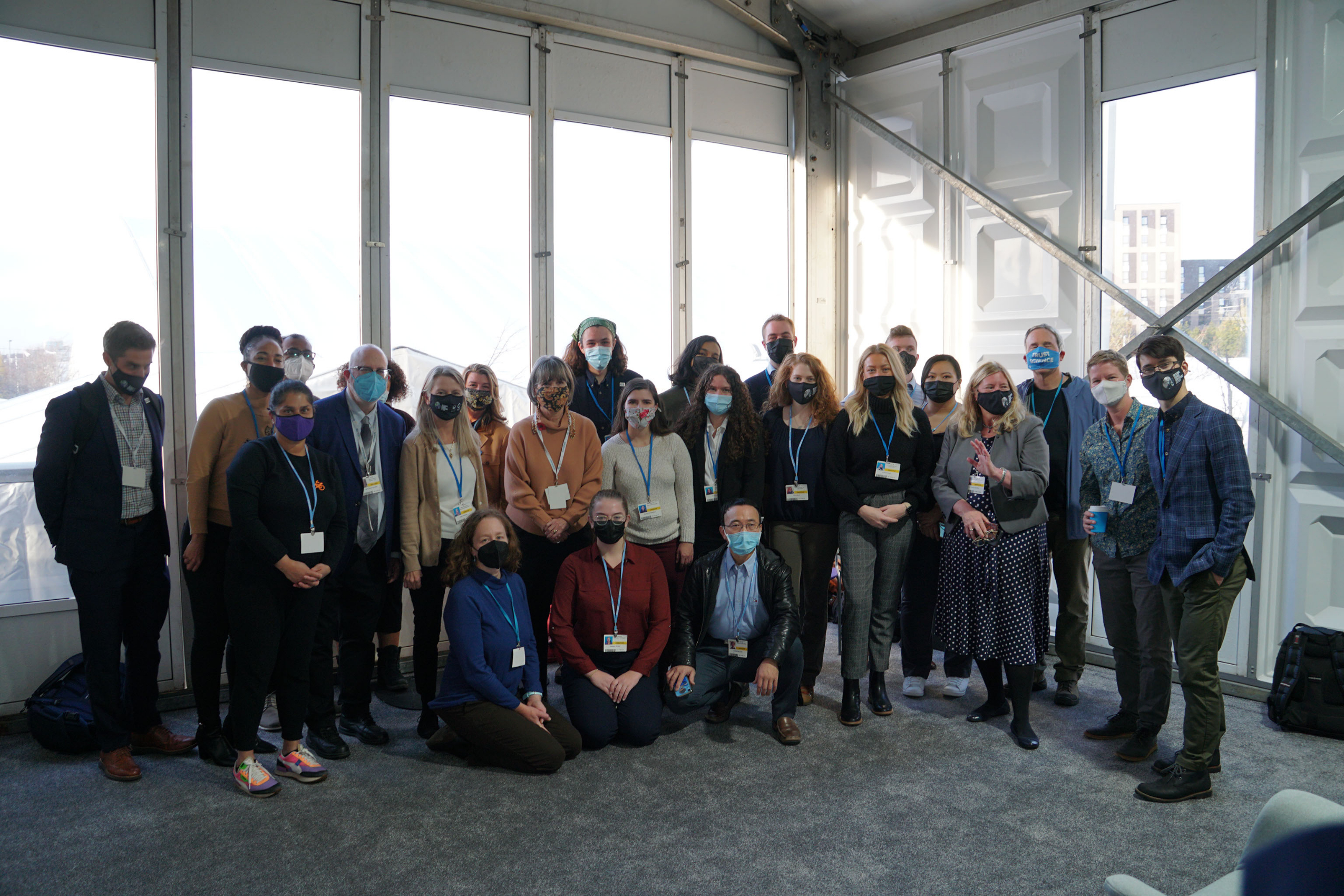 Minnesota delegates meet with Congresswoman Betty McCollum 
Today, over 20 Minnesota delegates met with Rep. Betty McCollum for an informal conversation on both local issues — like protecting the BWCA — as well as on the global climate conversation happening here at COP26. 
Rep. McCollum took questions from MN delegates on Line 3, the infrastructure bill, protection of clean water, lessons we could learn for European leaders, and more. The group of Minnesota delegates included staff from MCEA, students, activists, and elected officials. It was a privilege to spend time with the Congresswoman and get her thoughts on the progress of the COP.
Time is running out. The last day of official negotiations is this Friday. We need to see solid outcomes from this COP followed by bold action in Minnesota if we are going to avoid the worst impacts from climate change in the coming years.