Jun 04, 2020
Environmental justice requires justice for George Floyd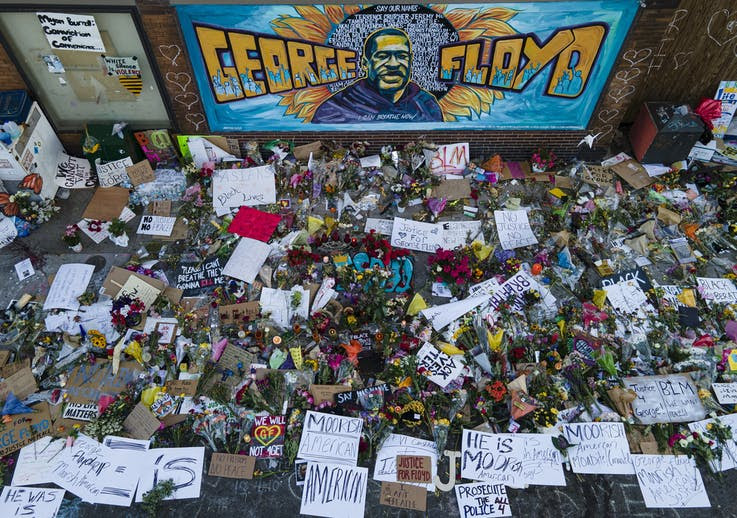 MCEA Supporters:
Our state can't have environmental justice without justice. 
The Minnesota Center for Environmental Advocacy's mission is rooted in justice and the law. We come to this work with the perspective that all are equal before the law, and that facts and science will lead us to the truth. 
But the truth is that not all are equal before the law. And the facts are plain to see: 
A Minneapolis Police officer murdered George Floyd in broad daylight.
It took nearly a week to charge his killer with a crime, despite it being on video for all to see.
George Floyd was far from the first to be killed by police and his name is now among a long list of black men and women killed. 
If our mission of using facts, science and law to defend the health of Minnesotans is to have meaning, we cannot be silent in the face of these facts. 
MCEA is part of a community that is suffering and grieving. Many of us live in Minneapolis and St. Paul. Our St. Paul office is in the Midway neighborhood, which has lost grocery stores and pharmacies. MCEA values partnerships, justice and integrity. We have a responsibility to act in response to these values. 
Here is what MCEA is doing right now: 
Listening: We are reaching out to our partners and community members to ask how we can help. We want to hear from you - please reply to this email if you'd like to share ideas with our staff about how MCEA can help. 
Signal boosting: MCEA is using social media to amplify the voices of communities of color, combat misinformation, connect our followers with needed resources, and connect our followers with ways that they can help. Follow us on Twitter, Facebook and Instagram.
Working for legislative change: MCEA is connecting with legislators, especially people of color and indigenous legislators, to learn how we can best support justice initiatives at the Minnesota Capitol in the upcoming special session. We will communicate how our supporters can help with this effort soon. 
Helping to rebuild and provide aid: MCEA is working within our communities to find ways we can assist rebuilding and relief efforts, connecting with our Midway neighbors and coordinating with our environmental community partners to boost collective work. We encourage our supporters to join these efforts. Here are four funds that we recommend: 
Again, we want to hear from you about ways that MCEA can use our resources to pursue justice for George Floyd and for all of the people of Minneapolis and St. Paul. Please reply to this email if you have information that we can amplify, efforts we can support, or other ideas.
In solidarity,
Kathryn Hoffman
Chief Executive Officer
Minnesota Center for Environmental Advocacy