Sep 19, 2020
A Handful of Years
By Claire Anderson
THIS PROFILE WAS PART OF MCEA'S 2020 STATE OF THE ENVIRONMENT: VOICES DRIVING CHANGE CELEBRATION (9/14-9/24).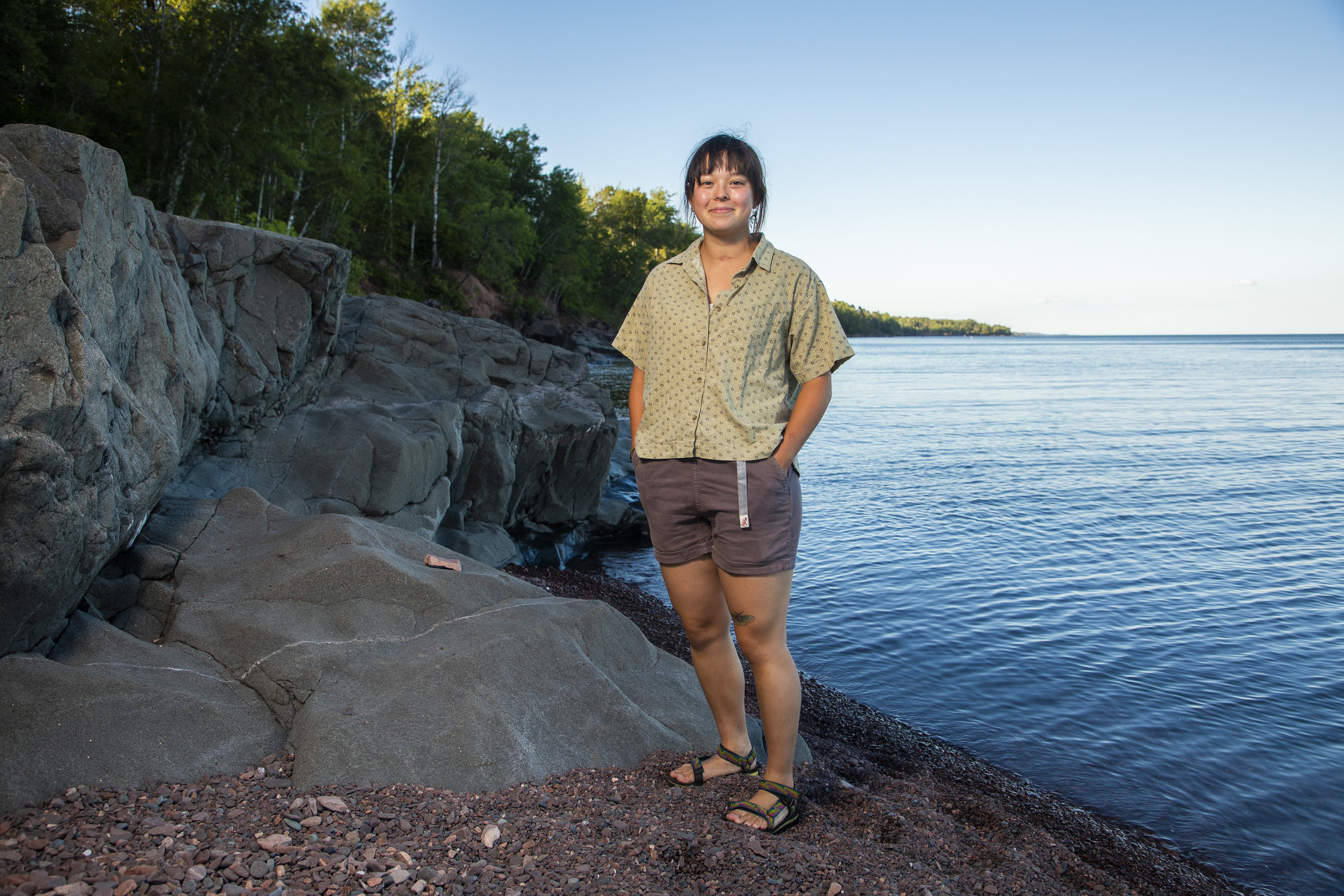 Here's my reality -- I'm scared. I am a climate organizer because I'm concerned about what a child born today will experience by the time they reach third grade, if we don't take bold action on climate today. I want everyone who reads this to join me in feeling how pressing this is, and to act. And I want every elected official to take this as seriously as I do.
What I've been learning over the past several years as a biology major at St. Scholastica is nerve wracking. I remember vividly a map of Australia and how much hotter it has gotten just over the last two years, and of course the Intergovernmental Panel on Climate Change's warning that we have only a handful of years to reverse course and avoid the worst consequences of climate change. We have lost so many species -- more than half, actually. Migration patterns are changing. Ice caps are melting. Lake Superior is warming.
Our actions are making this happen. I'll be honest, that's a hard thing to live with, and to not be overwhelmed by.
That's why I'm fighting for clean energy, and for better educational opportunities that actually reflect the scale of the challenges we face. I'm also increasingly aware of the reality that frontline communities and communities of color consistently experience the impacts of climate breakdown first and worst. It's clear to me that racial justice has to be reflected in this work, and that we need everyone if we're going to succeed.
This past summer I worked on a local organic farm because that feels connected. What I see, actually, is that everything is connected, and that we need to look at the whole picture. So many decisions get made with money.
It frustrates me that's how we view things and don't think it should be that way. Frankly I think this is a major cause of the hole we are in. We have to make decisions rooted in human decency and which respect the value of life. And we have to do that now. Because it is this that makes us human, not money.
I've really appreciated the opportunity to partner with MCEA in this work on a legal case opposing a new gas plant in the Twin Ports. The science is clear -- we just can't build new fossil fuel infrastructure anymore. MCEA helped provide an opportunity for me and a group, Friends of the Climate, consisting of other student organizers in Duluth to weigh in on this issue as amicus curiae (friends of the court). We said our lives -- specifically our lives -- must be taken into account. We spoke our truth to the judges….. and we won! While we know the fight is far from over, it was exciting to be part of a real win, and we will be a part of defending that win at the Supreme Court this month.
I'm going to keep fighting. And smiling. And connecting. And doing my own best. And frankly doing more than we've done before. I hope you will too.
CLAIRE ANDERSON is a senior at the College of St. Scholastica in Duluth, pursuing a degree in biology. She works at the Northern Harvest Farm and as a sustainability worker on her campus. She is a founding member of the Friends of the Climate amicus curiae group which has filed briefs opposing a new gas plant in the Twin Ports; MCEA will be defending our legal victories to stop this additional fossil fuel plant at the MN Supreme Court later this year.