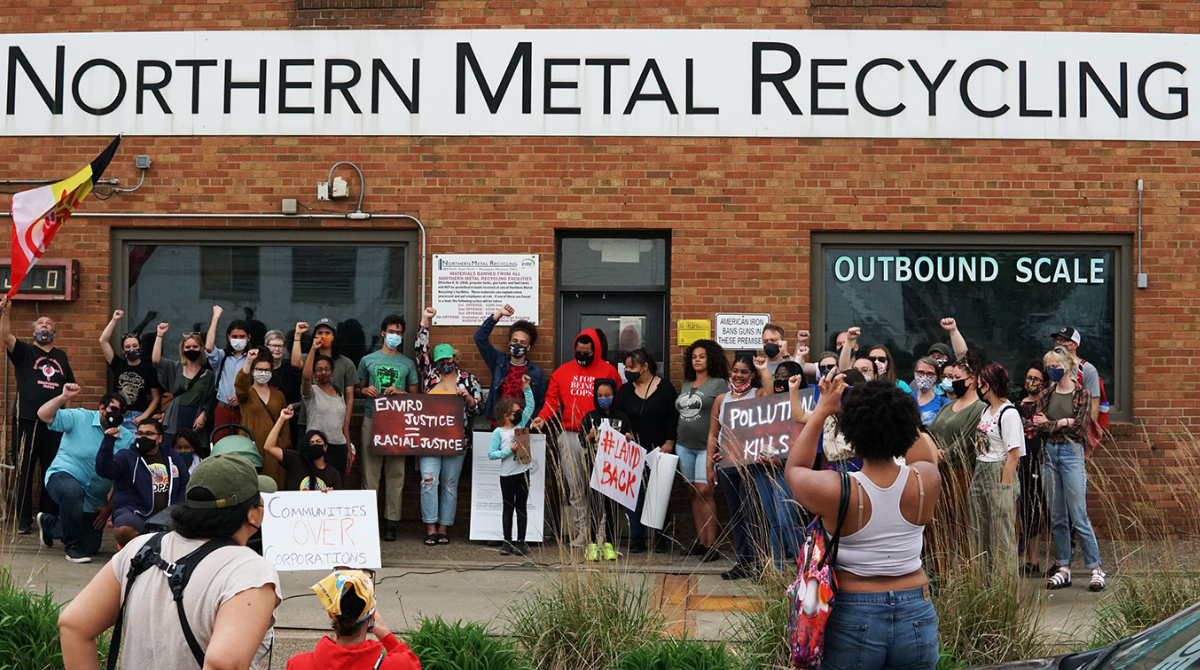 Northern Metals' facility, located on the banks of the Mississippi River in north Minneapolis, is among a number of industrial facilities that pollute the air of nearby residents. The 55411 zip code where the Minneapolis plant is located has the highest rate of asthma hospitalizations in Minnesota - five times the average. The primary pollutants from the metal shredder were heavy metals and fine particles (PM 2.5) that can cause and trigger asthma. This is a textbook example of environmental injustice, and when MCEA was approached by local residents in Community Members for Environmental Justice (CMEJ) in 2019, we took the case. 
We intervened in the case on behalf of the community, and argued for an immediate shutdown of the facility to comply with an earlier consent decree agreed to by the company. Pressure from the Minnesota Pollution Control Agency, local residents, elected officials and the City of Minneapolis helped, but the court ruled that a delay in opening a new facility meant Northern Metals could continue to operate. Then a whistleblower who worked at the plant came forward with evidence that pollution control equipment was not working properly and that the company submitted false reports to state regulators. This news broke the logjam, and led to Northern Metals agreeing to shut down the Minneapolis shredder once and for all on September 30, 2019. 
The fire at Northern Metals' new shredder in Becker, Minnesota brought the issue back in front of the courts in February 2020. MCEA continued to represent CMEJ in a quest to prevent a similar fire at the Minneapolis facility, which was being used to store cars in an unsafe manner.
Images from the May 18th, 2021 Community Intervention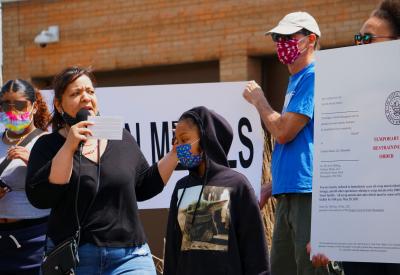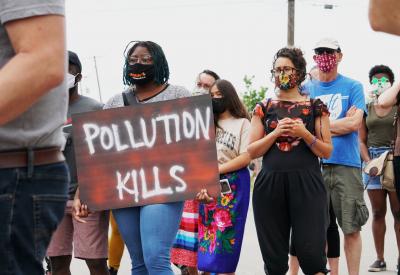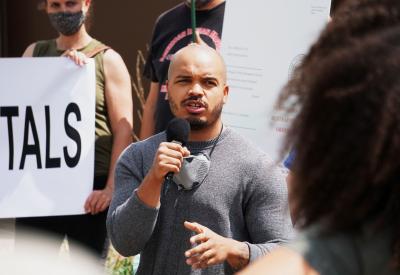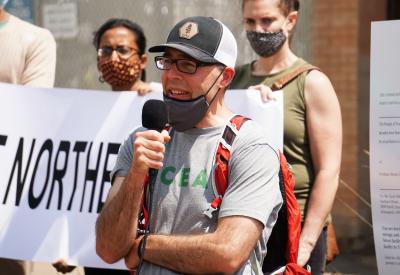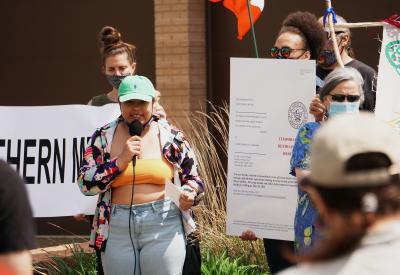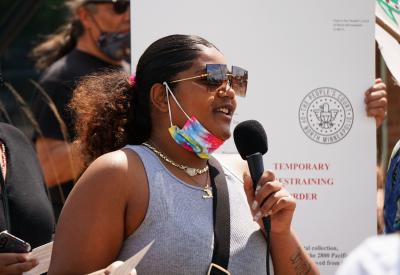 Key Timeline Events
March 2023
New zoning dictates for lower-impact production and parkland
The riverfront half of the site is proposed to be zoned as future parkland, according to the Minneapolis Land Use Rezoning Study and draft zoning map. The other half is proposed to be zoned as PR1, Production Mixed Use, reserved for lower-impact production and processing uses and residential uses. The current owner's plans for the site remain unknown. 
March 2022
Northern Metals cleans up
By mid-March 2022, Northern Metals had vacated the site of the former scrap yard along the Mississippi River, and had removed all remaining scrap metal and debris.
May 2021
Demand letter signed by Minneapolis leadership
Nearly every City Council member, and many Mayoral, City Council, and other local office candidates sign on to a letter laying out 4 central demands about Northern Metals that represent, "the beginning of a long road to justice for community members in North Minneapolis."
May 18th 2021
Community Intervention at Northern Metals
Community members and local leaders gathered outside of the Northern Metals facility in North Minneapolis to demand accountability and action.
April 2021
Another fire ignites at the Northern Metals scrapyard in North Minneapolis
The facility may have been in violation of the City's fire code.  MCEA attorneys are investigating. Click here to read the fire incident report.
April 2020
Northern Metals comes into compliance with Minneapolis fire codes
February 2020
MPCA orders Minneapolis facility to stop receiving junk cars until they comply with local fire codes
Northern Metals challenges the authority of the MPCA in district court, MCEA represents Community Members for Environmental Justice and argues for a shut down until dangerous conditions are addressed. Judge John Guthmann overturns the ban and allows Northern Metals to receive junk cars in Minneapolis. 
February 2020
Fire at Northern Metals facility in Becker
City of Minneapolis also cites north Minneapolis facility for violations of fire code for unsafe storage of junk cars. (Image: Ben Garvin / Twitter)
September 30, 2019
Northern Metals shuts down metal shredder at the North Minneapolis facility
September 2019
Whistleblower comes forward
Employee at Northern Metals comes forward with evidence that the company has been submitting false reports from pollution control equipment to the MPCA.
August 2019
Northern Metals fails to stop shredding in Minneapolis in violation of consent decree
Community Members for Environmental Justice retains MCEA to represent community interests and to enforce the terms of the consent decree. Ramsey County District Court approves intervention by CMEJ and MCEA. 
August 2016
Northern Metals signs consent decree with State of Minnesota
Agreement includes commitment to shut down north Minneapolis shredder by August 2019, in exchange for state commitment to expedite permitting for a new shredder in Becker, Minnesota. 
June 2009
Northern Metals begins operation of metal shredder in Minneapolis
2006
Northern Metals acquires metal recycling site in Minneapolis