Jul 23, 2021
John Helland's legacy will live on and benefit Minnesotans for generations to come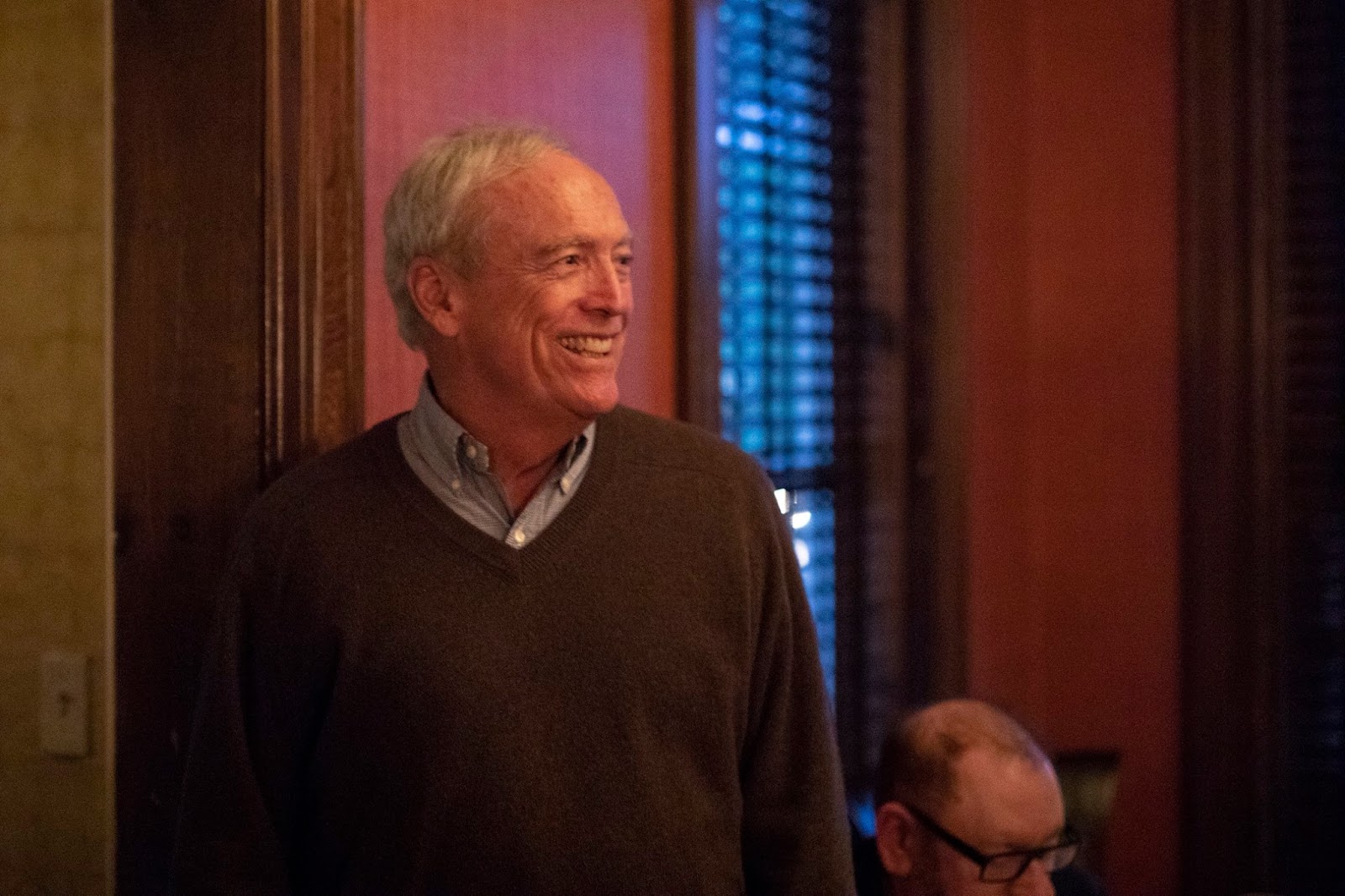 On June 27th, John Helland passed away suddenly. He was a former MCEA board chair, legislative committee chair, and long-time legislative staff leader on environmental policy. It's no exaggeration to say that he was instrumental in shaping Minnesota's environmental laws for over four decades. We were privileged to know John and benefit from his wisdom and experience and we miss him greatly. 
Allison Wolf, who worked closely with John as MCEA's legislative director, graciously agreed to pen this tribute and remembrance. 
---
Minnesota's future generations -- and our waters, wilderness, and wildlife -- will benefit from the life and career of John Helland, who died suddenly on June 27.  From writing environmental laws to working to defend them to supporting younger writers and advocates, he created a rich and durable legacy of stewardship and service.
John Helland was a profoundly dedicated, respected, and very effective leader at MCEA during his retirement. He served on the Board of Directors from 2008 to 2017, and headed the legislative committee during that time. He was the chair of the board in 2014 and 2015. 
John spent 38 years writing legislation for the Minnesota House of Representatives,  with the nonpartisan House Research Department. There, he helped create most of our state's seminal environmental protections, working for the House Environment Committee and with its renowned chair, Rep. Willard Munger.
A 2008 MinnPost article had this to say about John's accomplishments:
"Helland was hard-pressed to rank the laws he helped craft over 38 years, but he did list several top pieces of environmental legislation, in no particular order: the Environmental Policy Act, Superfund (toxic waste cleanup, 1983), the Waste Management Act of 1980, the Environmental Trust Fund in 1988, the Groundwater Protection Act of 1989, the permits for nuclear storage at Prairie Island in 1994 and the Clean Water Legacy Act in 2006."
In retirement, working with MCEA, John helped defend these key laws. If legislators proposed weakening protections of water, wetlands, or wilderness, John was able to articulate reasons not to do that. Often, he could recall exactly what the law's original author, such as Representative Munger, had in mind.
During the era of "rollbacks," John was incensed when an agency such as the DNR would willingly give up its power, in the face of legislative pressure. John thought the agency should defend its authority to protect the lakes, rivers, and streams that he loved to kayak and canoe. He was not a fan of political expediency.
John also served as the historian of Minnesota's environmental movement. After passage of the Clean Water, Land and Legacy Amendment, he wrote a detailed history of that effort.
John was a mentor to so many, including Natalie Warren, author of Hudson Bay Bound, the book he encouraged her to write. Here is an excerpt from Natalie's lovely tribute:
A legendary environmentalist 
That I "had to meet"
**********
In March on a Zoom call
he met my baby Lucy
while we discussed Minnesota Water Trails
My mentor, a jolly grandfather figure
I think he read everything I ever published
Often sending notes
"I like how you snuck policy issues into this tourism piece"
I heard he was thrilled to receive my book
I'm forever indebted
Infinitely grateful
To the souls that give and give
And ask for nothing in return."