Dec 16, 2021
Here's what you need to know about MCEA's position on Lutsen Mountain's proposed ski resort expansion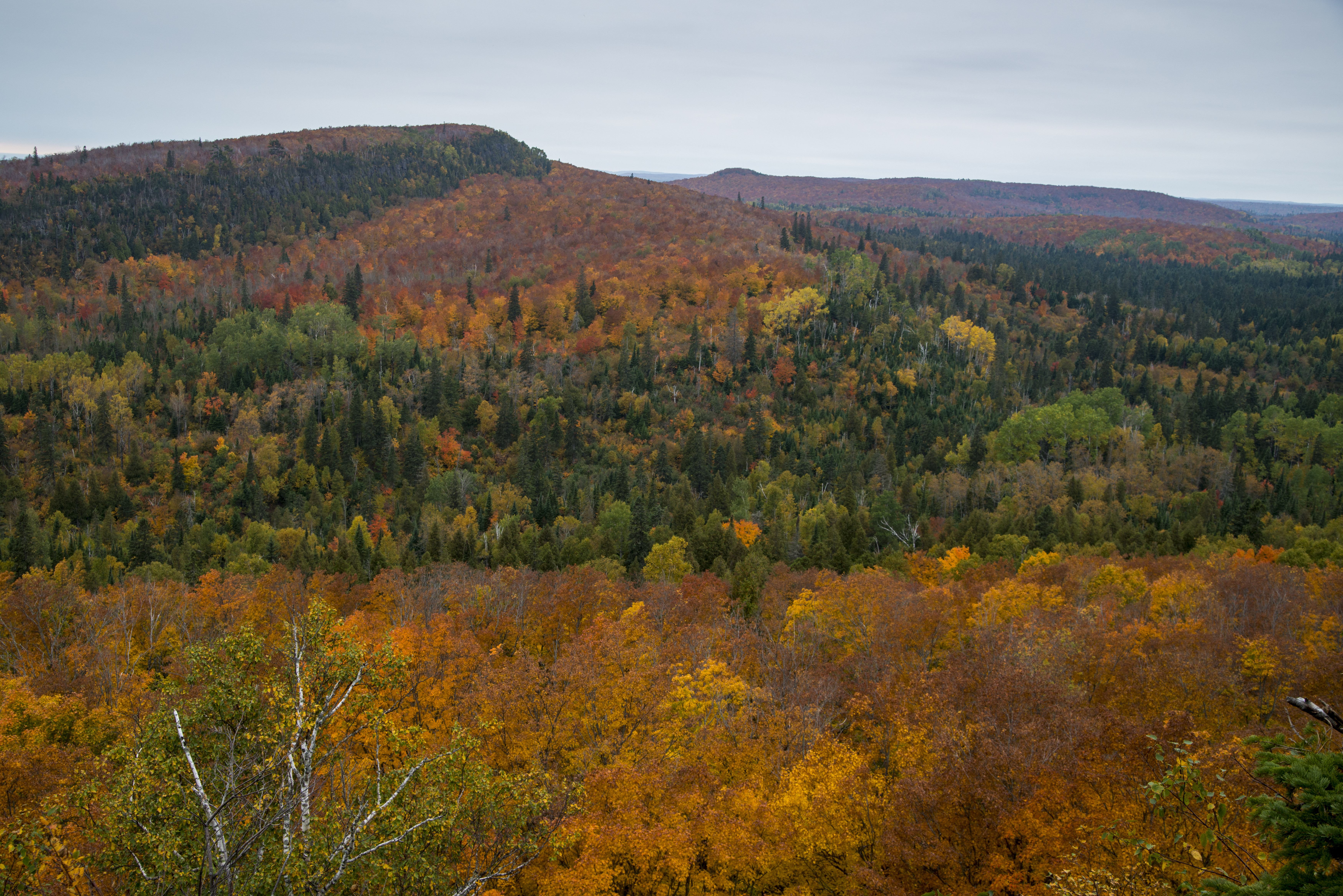 Sarah Horner, MCEA Communications Manager, December 16th, 2021
Lutsen Mountain ski resort in Northeastern Minnesota has proposed an expansion of its winter recreation area that, if approved, would convert nearly 500 acres of the Superior National Forest into new ski runs and chairlifts. 
While it may sound exciting to some to think about a bigger ski park in Minnesota, it would come at significant cost to local people, public lands, and sacred wild places. 
The expansion is proposed on federal lands within the 1854 Treaty territory that are home to old-growth, undisturbed forests populated by northern white cedar stands over 140 years old as well as other unique and sensitive plant life and water sources. Whatever happens here needs to be done in meaningful consultation with the affected tribes and include robust consideration of the impacts the expansion would have on rare ecosystems of deep economic, cultural and ecological significance. 
Neither has happened yet, which is partly why MCEA, along with hundreds of others, filed comments about the proposal with the US Forest Service last week (Dec. 9). Our comment urges the federal agency to require Lutsen Mountain to fix the problems with the flawed draft environmental impact statement (EIS) before deciding whether to issue a special use permit. As it stands, our position is that the application should be denied. Losing sensitive public lands is a one-time decision with long-lasting impacts. The issues associated with such a decision have not been adequately considered.
You can read MCEA's full public comment -- filed in partnership with the Izaak Walton League of America Minnesota Division, Save Lake Superior Association, and Save our Sky Blue Waters -- detailing our concerns here. Here is a brief summation of our remarks:
Revise the draft EIS to recognize and uphold treaty rights to the satisfaction of affected tribes. This is critical as the proposed expansion would impact area tribes' -- including the Fond du Lac Band of Lake Superior Chippewa, the Bois Forte Band of Chippewa, and the Grand Portage Band of Lake Superior Chippewa -- ability to exercise retained treaty rights to hunt, fish and gather on nearly 500 acres of public land. 
Revise the draft EIS to account for its lack of analysis on known water quality impacts caused by ski resorts, as well as mitigation strategies to reduce those harms. 
Revise the draft EIS to include lessons learned from past developments' impacts to the Poplar River watershed as well as fact-based mitigation strategies to prevent erosion and similar harms to the Rollins Creek watershed. 
Revise the draft EIS to account for the very real possibility that the clear-cutting of large swaths of old-growth, undisturbed forest to accommodate this expansion would cause irreversible loss of the plant life. The draft EIS suggests that the loss would be "temporary" because new facilities on the land could eventually be removed and the forests regrown to their current condition. However, regrowing 140+ year old trees would take over 140 years, and old growth forest restoration is complicated by the rapidly accelerating climate crisis, invasive species and other conditions. The EIS needs to reflect these realities and contemplate the impact of losing wide cross-sections of old forest entirely. 
Next Steps
The US Forest Service is currently reviewing the over 500 public comments it received on the Lutsen expansion application and draft EIS, including MCEA's comment and the comments of Ojibwe bands in the 1854 treaty area. The agency must address those comments before it can issue a decision on whether to approve the ski resort's application to expand onto these public acres. 
To learn more
To learn more about the project and the controversy and concerns surrounding it, here is a round-up of news coverage that has been written to date on the expansion. 
Duluth News Tribune
Lutsen expansion gets longer comment period 
https://www.duluthnewstribune.com/sports/recreation/7256335-Lutsen-expansion-gets-longer-comment-period
Star Tribune
Bigger is better, Lutsen Mountain says; not everyone agrees
https://www.duluthnewstribune.com/sports/recreation/7256335-Lutsen-expansion-gets-longer-comment-period
WTIP
Lutsen Mountain responds to some ski hill concerns
https://www.wtip.org/lutsen-mountains-responds-some-ski-hill-expansion-concerns
AP News
Tribal liaison dives into Minnesota ski area expansion talks
https://apnews.com/article/mountains-minnesota-forests-duluth-superior-c6c62e1f0b93d00c6be7a45647e0b680