Aug 04, 2020
MCEA Environmental Monitor
August Newsletter

In this issue of MCEA's Environmental Monitor:
- MCEA files briefs to the Minnesota Supreme Court in our legal battle against PolyMet and the NTEC fracked gas plant in the Northland
- Welcome our new Climate Program Director, Ellen Anderson
- Learn about a win for a bedrock environmental law in the White Bear Lake case
- A third legislative session at the Minnesota Capitol ends with much left undone - again
- MCEA launches our new website!
---

MCEA has three cases pending before the Minnesota Supreme Court -- and that is a big deal. It's been over a decade since we've had a Minnesota Supreme Court case, and now we are fighting three at once. 
These cases are an opportunity to secure legal precedent that will have decades of impact on Minnesota law. Thanks to generous support from Minnesotans like you, MCEA has stood up to PolyMet's reckless proposal in the Minnesota Court of Appeals. MCEA and our allies have reversed or suspended every PolyMet permit that we've appealed. Now, we will go before the Minnesota Supreme Court to secure those wins. On Monday, we submitted our brief to the Supreme Court on the appeal of PolyMet's permit to mine and dam permits. And we're writing our brief for the appeal of PolyMet's air pollution permit right now. 
We're not just working on PolyMet. In July, MCEA also filed our brief arguing the Court must uphold a Minnesota Court of Appeals decision that required Minnesota Power's proposed fracked gas plant to have a Minnesota environmental study. The people of Minnesota deserve the facts and a chance to have their say before the Northland is locked into 40 years of fossil fuel powered electricity. 
Altogether, MCEA will be going to the Supreme Court x 3 -- and we could not have done it without you.
A special thanks to Ron Sternal, Karen Sternal, and everyone who took part in our Supreme Court x 3 fundraising campaign! Your generous support has helped prepare MCEA for our upcoming fights to defend Minnesota's future at the state highest court. You can still support our work --> Click here.
---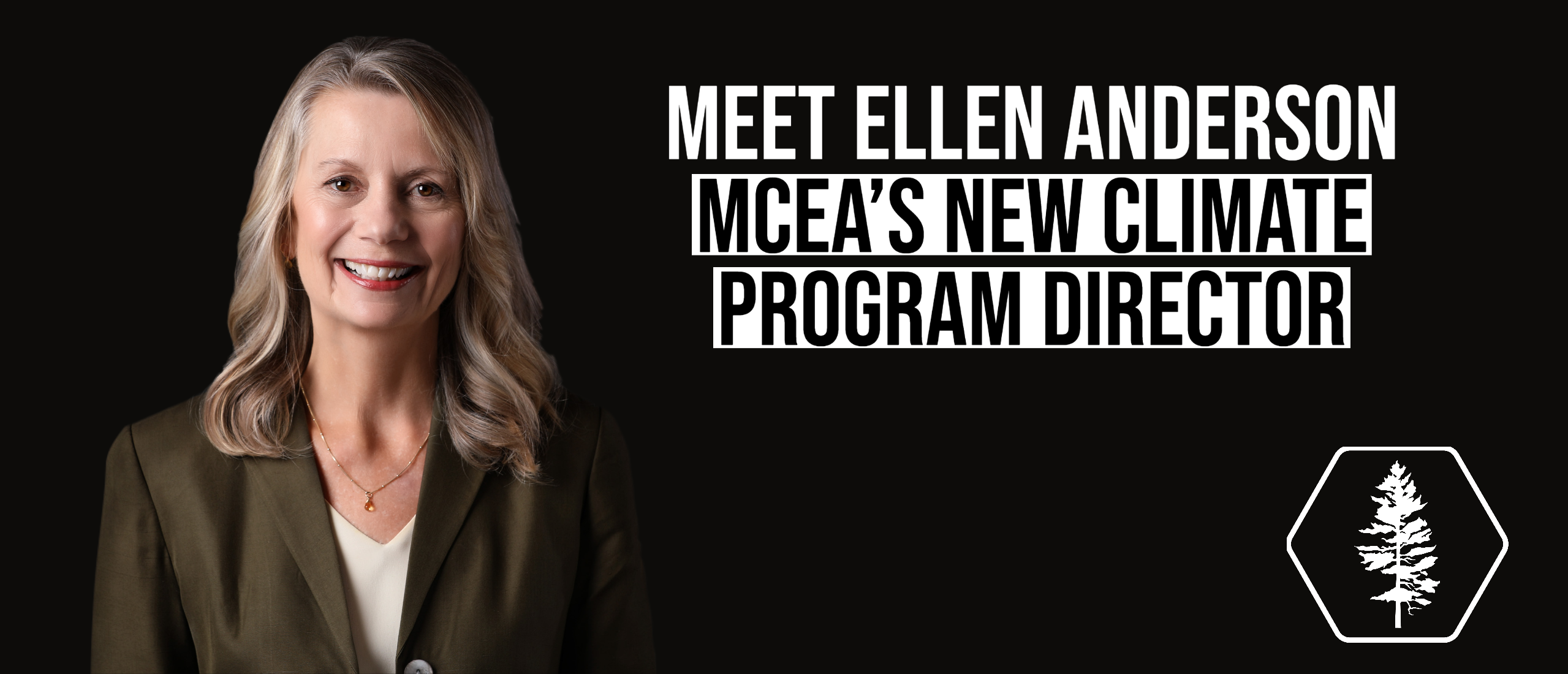 On July 6th, MCEA welcomed Ellen Anderson as our new Climate Program Director. As a Minnesota Senator and visionary of the 2007 Next Generation Energy Act, former Chair of the Public Utilities Commission, and leader of Energy Transition Lab at the University of Minnesota, Ellen's expertise will play a critical role at MCEA.
Under Ellen's leadership, MCEA will continue to create legal precedent and push for bold climate policy in Minnesota. Minnesota can become a beacon for the Midwest and a national leader on the economy-wide climate actions critical to ensure a livable climate for the next generation. 
We sat down with Ellen to learn more about what drives her in this work: click here to learn more.
---
The Minnesota Environmental Rights Act (MERA) is one of Minnesota's bedrock environmental laws. When a case involving the impact of over-pumping groundwater on White Bear Lake was referred to the Minnesota Supreme Court, MCEA took notice. If the Minnesota Department of Natural Resources' argument about MERA was upheld, it could have severely limited the ability of citizens to use MERA to defend Minnesota's environment. MCEA joined the case as a friend of the court on this issue. On July 15th, the Court's decision clearly established that citizens can sue under MERA when pollution occurs or the environment is damaged, even if they are challenging the decisions of a state agency. 
MCEA's Senior Staff Attorney, Elise Larson, was quoted in an MPR article released shortly after the decision was announced: "We think the Minnesota Supreme Court upheld one of Minnesota's bedrock environmental laws and reaffirmed that destroying the environment is prohibited no matter how it occurs or who is responsible for it."
---

Governor Walz called the Minnesota Legislature back for yet another special session on Monday, July 13 as the 30-day peacetime emergency declaration was set to expire.  After a week of closed-door negotiations on a number of crucial bills, the Senate and the House adjourned to end the session in the early morning hours of Tuesday, July 21st. MCEA pushed for legislation including a police reform bill from the People of Color and Indigenous ("POCI") caucus, a bonding bill, and an ENRTF bill to release funds allocated for projects, and hundreds of you joined us in asking for our Legislature to "get the job done." Here's what was accomplished, and what was left undone. 
Police Reform Bill 
After intense public pressure following the murder of George Floyd, the House and Senate agreed to incremental police reform measures, including some brought forward by the POCI caucus. This bill included a ban on chokeholds, funding an additional 48 hours of mental health training for police, establishing an independent review board on police misconduct, and mandatory reporting of police misconduct. This was a far less sweeping package than what was initially proposed by the POCI caucus, but it wasn't nothing, and it is a small step forward in the long process needed to address the systemic injustice facing Black and Brown Minnesotans. Why does MCEA support this legislation? Simply put, without justice, there can be no environmental justice. The legislation proposed by the POCI caucus shares the core values of MCEA: justice, equity, and a livable future for every Minnesotan.
Bonding Bill
The legislature again failed to pass a bonding bill that would have been an economic jump start and provided critical water infrastructure in communities across Minnesota. The vote on the House version of the bonding bill went along straight party lines and did not achieve the necessary votes to move on to the Senate. The speeches on the House floor made it clear that significant partisan gridlock, largely over the unrelated issue of the Governor's emergency powers, stands in the way of achieving a bonding bill. Unfortunately, the chances of setting aside partisan differences during the months leading up to the election are slim-to-none. At this time, it is likely that bonding will not be addressed until after the election, during the next regular session in 2021.  
Science and Habitat Projects funded by the Minnesota Lottery
Another failure of this special session was the Legislature's inability to pass a bill appropriating money from the Environment & Natural Resources Trust Fund, a constitutionally dedicated fund from lottery proceeds that goes towards scientific research, habitat protection, parks, and public land.
THANK YOU FOR YOUR ADVOCACY
Thank you to everyone who took action on our most recent action alert demanding the Legislature gets the job done. Critical legislation was left on the table at the end of this special session, and legislators must know their constituents are demanding results. If you missed our action alert, it is not too late. Click here to take action. 
WHAT'S NEXT?
Since Governor Walz's emergency powers require a special session every 30 days, it is widely anticipated the Legislature will continue to be called back on a monthly basis. Stay tuned for additional updates and ways to take action.
---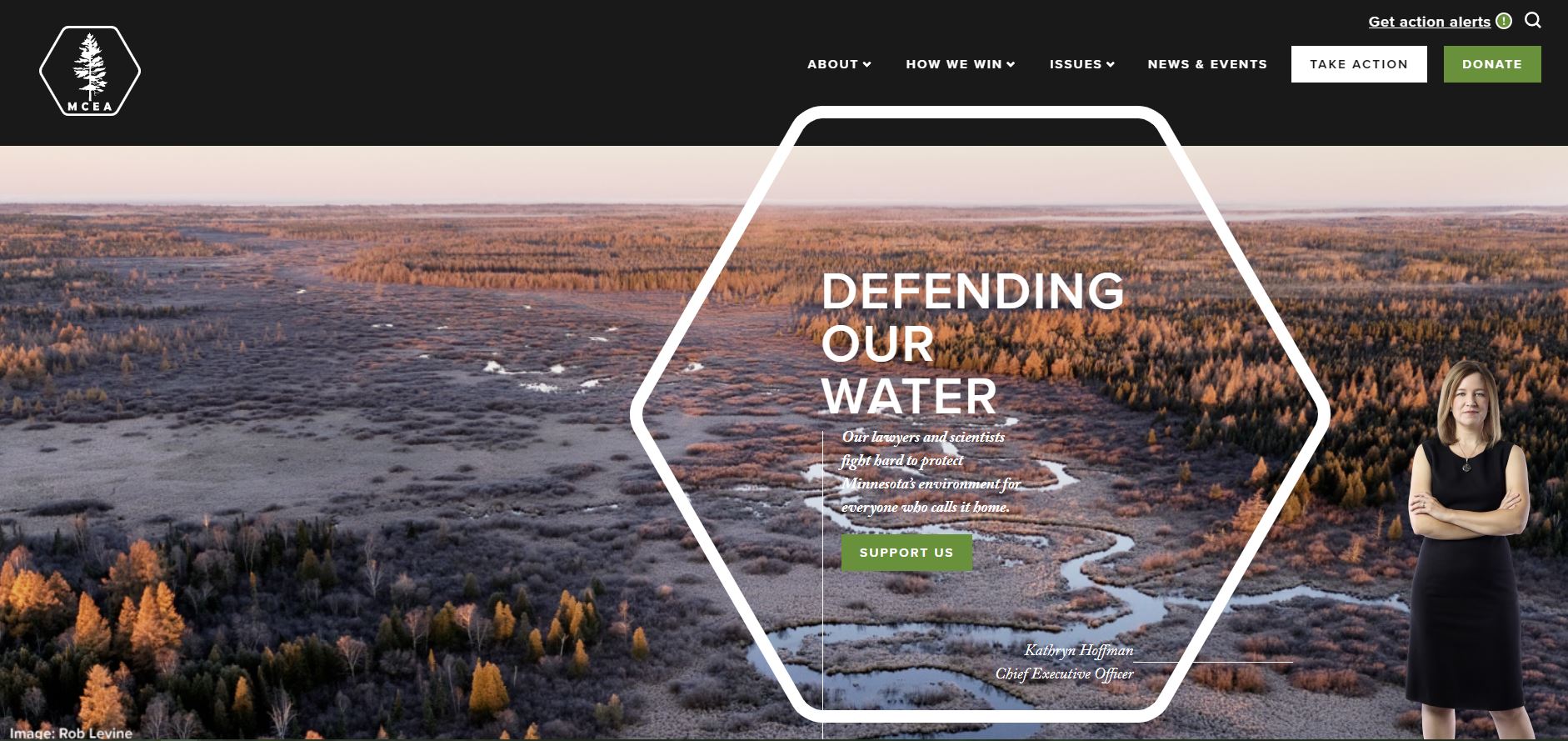 MCEA has a new website!
We are very excited to announce that this week MCEA launched our brand new website. After months of hard work, we are proud to present a more powerful, and easier to navigate, home base for all things MCEA.
Visit our 'Take Action' page for easy access to online activism and to learn more about how you can play a part in MCEA's critical work
Dive deep on our 'Legal Battles' page to see highlighted legal and policy work that is driving change for the future of Minnesota's environment (and check out the timelines to stay updated on developments)
Explore our 'Issues' pages to get an overview of our major issues areas and connect yourself to our work with curated news, legal battles, and quick and easy actions