Oct 20, 2022
MCEA is excited to welcome our new Water Program Director: Carly Griffith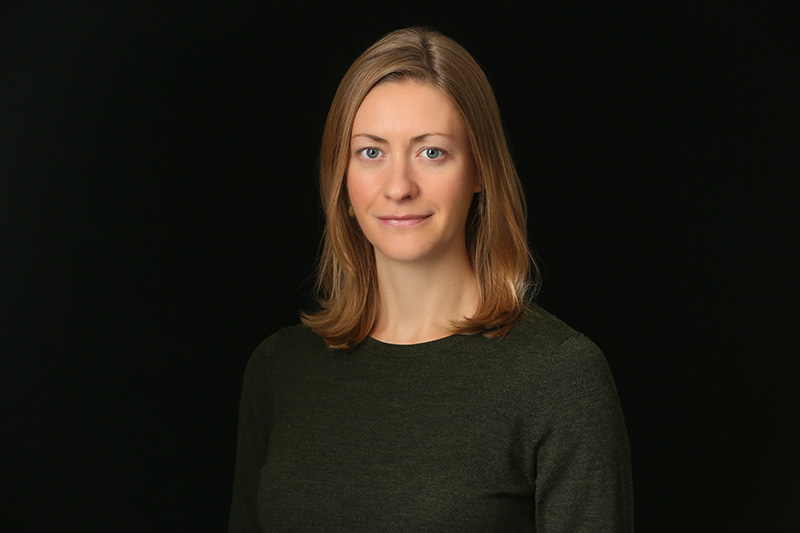 MCEA is excited to welcome Carly Griffith as our new Water Program Director. Griffith brings a personal connection to the majesty of our waterways, as well as a background in research and community engagement on key water quality issues impacting our state.
Carly Griffith's love for water stretches back to her childhood, when she was first introduced to open-water swimming in the Rideau Lake during family summer trips to Ontario, Canada. The activity stuck, leading Griffith to seek out expansive bodies of water across the East Coast, where she was born and raised, and more recently in Wisconsin, where Griffith relocated a few years ago to pursue her Ph.D. in Geography at the University of Wisconsin-Madison.  As the Minnesota Center for Environmental Advocacy's new Water Program Director, Griffith is now living in St. Paul, which provided the chance to test out her treasured pastime in one of the world's largest freshwater lakes: Lake Superior. The swim between Bayfield and Madeline Island was uniquely challenging with strong currents and cold water temperatures, but also memorable and thrilling. 
"Where else can you jump into a freezing cold choppy lake with 500 other people with smiles on their faces?" Griffith said. 
Griffith's love for open-water swimming, which she describes as meditative in the way it quiets the senses, has made Griffith especially attuned to changes in water quality as increases in algae blooms and other impacts from climate change manifest in our oceans, lakes, rivers and streams. 
In addition to a personal passion for protecting natural waters, Griffith brings years of experience and expertise to her new role at MCEA.
As a Ph.D Candidate, she researched the environmental history of water resources and mineral rights in the northern Great Plains. And while a Ph.D fellow for Midwest Environmental Advocates (MEA) - a nonprofit environmental law firm in Madison - Griffith developed public informational guides and digital maps about environmental justice issues across Wisconsin. 
While at MEA, Griffith worked with the Coalition on Lead Emergency (COLE) on lead contamination in Milwaukee neighborhoods that were historically redlined and have low homeownership rates. The community group includes parents of lead poisoned children. 
She was also involved in MEA's work with private well owners in rural areas like Marinette County, where PFAS (a class of human-made chemicals commonly known as forever chemicals) has contaminated the groundwater.
Through these experiences, Griffith heard and saw firsthand the way the issues were impacting people's lives. Graduates of the local high school in Marinette had high rates of testicular cancer and thyroid issues, for example, and residents live in fear of what's in their water. Many have to rely on bottled water for their homes and take precautions when they bathe and cook. 
In cities with lead problems, Griffith heard stories from parents whose children were held back in school or expressed fear of starting high school because school-settings were so challenging. Lead poisoning is linked to learning disabilities and several other cognitive challenges. 
She and her colleagues worked to increase accountability and protections for the community in both instances. For example, their work with COLE led to a new Lead Enforcement Ordinance in Milwaukee, which increased penalties on landlords who do not remediate lead hazards. 
The work solidified Griffith's commitment to applied policy research as opposed to more theoretical academic research, and is a big part of what attracted her to her new role at MCEA.
"MCEA's work is really connected to the lives of Minnesotans and impacts their quality of life," Griffith said. "You can see it in real time." 
That's because MCEA is a powerhouse in both research, and applying research to inform strategic action and reaction, Griffith said.
"As a researcher, I am excited to work in an organization that connects subject matter expertise to concrete action in the courts, at the legislature and with public agencies to ensure our environmental laws are working and responsive to new challenges," Griffith said. 
Griffith's work on PFAS is directly applicable to the water landscape in Minnesota, and will help inform MCEA's response to new federal PFAS health standards anticipated to be released over the next year. The limits are expected to be much more stringent than past health based guidance,as research continues to reveal how harmful PFAS exposure can be, even at low levels. 
The EPA limits are an important public health tool as they require public water systems to pay for remediation when chemicals exceed maximum contaminant levels. A big part of the challenge will be around capacity: it takes sophisticated labs and equipment to be able to test all public water systems, not to mention private wells across the state, Griffith said. MCEA is already in discussion with multiple state agencies that are working on PFAS monitoring and regulation in Minnesota. 
Griffith's research skills, subject matter expertise, and experiences working with communities have also prepared her to engage on the myriad of other issues threatening Minnesota's water quality, including nitrate pollution from agricultural run-off, another growing challenge in our state. 
Griffith is eager to continue MCEA's efforts in that arena, particularly when it comes to nitrate pollution from agricultural land management practices and drainage. 
"I'd like to work with agencies and agricultural communities to ensure that our regulatory frameworks for nitrate pollution from inputs like fertilizer and manure application, as well as drainage practices, are effective tools to protect our surface waters and groundwater, '' Griffith said. 
More broadly, Griffith is excited to start meeting with organizations and community groups who intersect with MCEA's work to get a sense of their perspective and concerns regarding Minnesota's waters, and to assess MCEA's progress towards its water program goals.
The work will involve a lot of listening, she said. 
"It's important for us to be involved in water issues in both urban and rural areas, from the Minnesota River basin in the south to the Lake Superior watershed in the north, and for us, wherever possible, to be led by the vision of community organizations and community groups that have identified an issue that they want to take on that our law and policy expertise can help support," Griffith said. "There is a lot to do, and I'm excited and humbled to be part of such a dynamic and capable team."