Nov 09, 2021
Everything's on the line at #COP26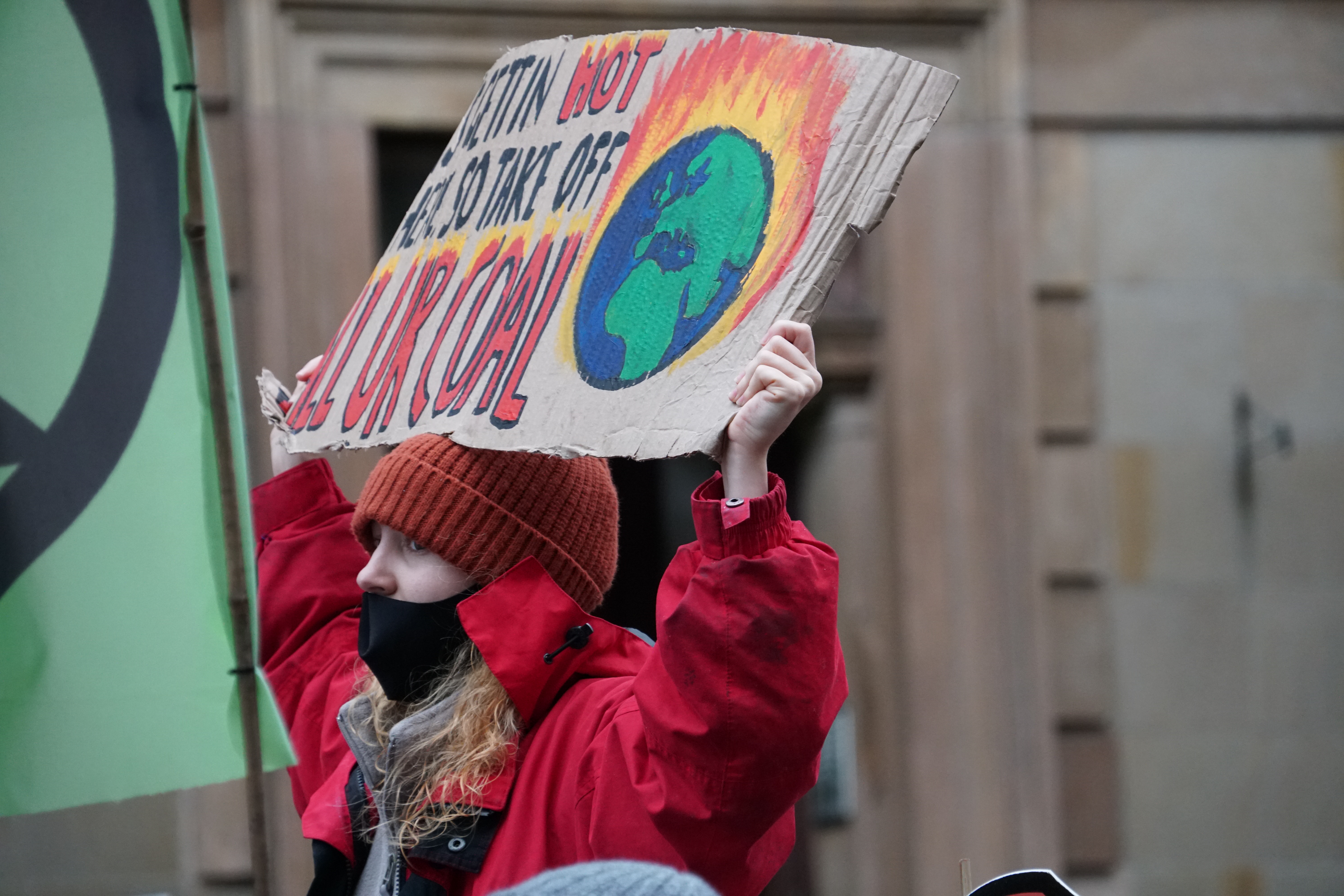 Katie Cashman, MCEA St. Paul Office, November 9th, 2021
The 197 countries of the United Nations Framework Convention on Climate Change (UNFCCC) meet this week in Glasgow, Scotland to address global climate change. This is the 26th "Conference of the Parties" (COP) since the UNFCCC was founded in 1992.  If you're wondering -- why have 25 years and 25 COPs gone by without meaningful action on the global crisis threatening the existence of our species? -- you're not alone. 
Scientists have been warning us for decades about the threat of global warming, but the COPs have thus far failed to spur urgent action. 25 years since the founding of the UNFCCC, the threat of climate change has only gotten worse. Levels of greenhouse gases in the atmosphere are the highest they've ever been in human history, due to the burning of fossil fuels for industry, transportation, food, buildings and other human activities. Something's got to give.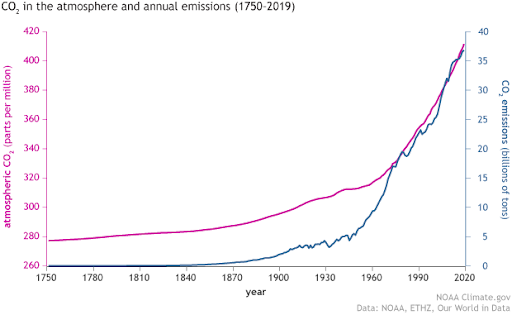 The Paris Agreement was signed at the COP21 in 2015, whereby countries agreed to submit emissions-reduction pledges that limit global warming to 1.5 degrees celsius. This caused a wave of hope and action. However, countries haven't done enough to meet those pledges since 2015. The UNFCCC recently estimated that average global temperatures will rise by 2.7°C by the end of the century, even if countries follow through on their current commitments. This is unacceptable. Such a temperature rise would wipe out entire nations, fuel unthinkable disasters and displace billions of people. The future of our species is on the line. The Intergovernmental Panel on Climate Change (IPCC) warned us in 2018 that we have to lower global CO2 emissions 45% by 2030 in order to prevent the worst impacts of climate change, so the clock is ticking.
The United States, being the largest historical emitter of greenhouse gases, has a particularly heavy climate responsibility. Previous presidents have not been able to pass meaningful climate legislation, but Biden promised to be a leader in this area. However, Biden lost many people's trust as a climate justice president when he failed to stop Line 3 (which was well within his ability) from polluting indigenous lands, spilling into the Mississippi river, and emitting levels of CO2 equivalent to 45 new coal plants. 
Then Biden pledged to cut our GHGs by 50% by 2030 through what he calls the "Build Back Better Bill," which includes $300 billion in tax incentives for wind, solar and nuclear power. Unfortunately the energy transition legislation has been thwarted by senators who are beholden to the coal industry. Many of the bill's key provisions have been reduced and it's still unclear what the bill's final form will take.
Despite Biden's diminished credibility at the COP due to his delay on national climate action, some good things have come out of the conference so far, including a 100+ country pledge to end deforestation and another to cut methane emissions by 30%. 
We're still rooting for global leaders to make this COP a meaningful moment for climate action. But if the history of the UNFCCC has shown us anything, it's that we can't rely on heads of state alone to save us from climate catastrophe. 
We have to take matters into our own hands to make the necessary changes. That's why MCEA is at the COP in Glasgow this week. Not only are we observing the country-level deliberations, we are also connecting with leaders from around the world who are shaping innovations, collaborations, and frontline struggles for climate action. We aim to build on these partnerships and strategies to make Minnesota a beacon of hope for climate justice. 
What we do in Minnesota not only impacts our own communities, but also the rest of the world. By region, the Midwest is the largest emitter of carbon in the United States, larger than the East Coast, West Coast, and South. The greenhouse gas emissions created by us are directly contributing to global sea level rise (burying island nations), agricultural system collapse, natural disasters, water scarcity, migration and other stressors on lower-income countries, not to mention the climate effects we ourselves are facing in Minnesota. 
That's why it's imperative that the Minnesota Legislature passes state-level legislation to reduce emissions 45% by 2030. Minnesota House Rep. Patty Acomb's Next Generation Climate Act (NGCA) would allow us to achieve that. The bill updates the targets previously set in the 2007 Next Generation Energy Act (NGEA) to meet the IPCC's latest science. Since 2005, GHG emissions in Minnesota have declined just 8 percent. We missed our NGEA target of a 15% reduction by 2015, and we are not on track for our 30% reduction by 2025. This needs to change and we need all hands on deck.
Click here to read about the Next Generation Climate Act and urge your representatives to support it.
Despite the constant stream of bad news on climate, we have to remain diligent in our demand for action at the national, state and city levels, as well as within our professional spaces, schools, and community groups. We cannot afford to carry on with business as usual and kick the can down the road on climate action. There should be nothing more serious at the top of our political agenda. In the words of Mia Mottley, the Prime Minister of Barbados, at the COP just last week: "For those who have eyes, to see. For those who have ears to listen. And for those who have a heart to feel. 1.5 is what we need to survive… We have come here to say: "Try harder."