Apr 26, 2022
Mining the Climate Crisis
Complex problems require complex solutions. Climate change poses one of the greatest challenges of our time, with impacts that touch just about every part of life, from agriculture to urban planning, utility rates to disaster preparedness. Given its complexity, we're pushing back against the profit-driven industry claim that we can simply mine our way out of the climate crisis. 
Smart climate solutions protect scarce clean water, carbon-sequestering lands, and biodiversity. Arguments that suggest we need to choose clean energy at their expense are disingenuous, divisive, and simply untrue. We have better options, and MCEA will continue working towards a clean energy transition that holds industry accountable, advances environmental justice, and preserves Minnesota's most vital resources–clean water and the health of its people.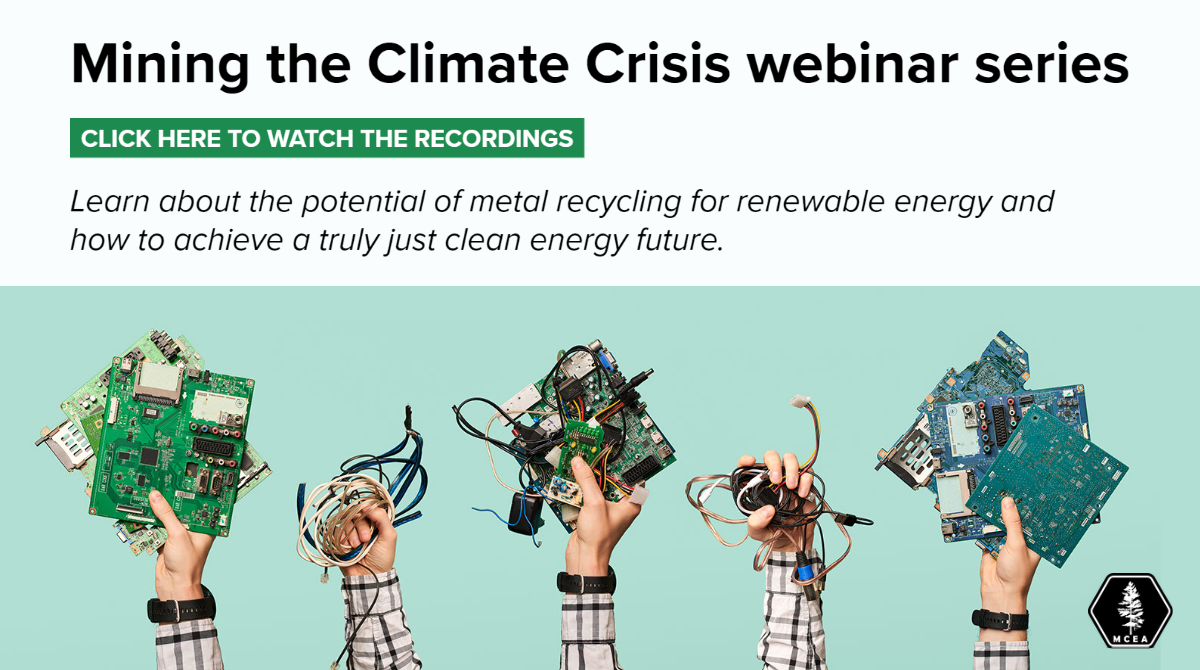 Better options than new mining 
Conserve peatlands
Minnesota has more peatlands than any other state besides Alaska, but many are at risk. Over 8,000 acres are under state leases for mining, and up to 800,000 acres have already been destroyed statewide. If built, PolyMet would directly destroy 930 acres of peatlands and dewater or pollute up to 7,694 more. Peatlands are irrecoverable carbon sinks, and protecting them from mining impacts is a key way to address climate change by keeping carbon in the land, and out of the air. 
Invest in recycling
Minnesota only captures about 24 percent of electronics available for recycling, which contain valuable metals used in clean energy technologies. And despite a push for new copper and nickel sulfide mines, recycling rates hover around just 34% for copper and 48% for nickel, according to the USGS. With serious investment and bold policy, recycling could disrupt the mining industry's monopoly on the metals market and supply materials needed for the clean energy transition.
Reduce mineral demand
Clean energy technology is changing rapidly, with difficult-to-source materials often substituted with others that are cheaper and more abundant. For example, electricity networks are moving from copper to aluminum due to lower cost, which by 2040 could cause a 30% drop in copper demand compared to current projections. Replacement of copper piping with PVC and copper wiring with fiber-optics also resulted in significant reduction of copper demand over the past two decades.
Repair and reuse
Right to Repair legislation would make it easier and more affordable for people to fix electronics and other products rather than replacing them, which would reduce demand for metals. If everyone in Minnesota kept their cellphones for 1 more year, for example, we'd save 132,000 tons of raw material annually–the equivalent of taking 10,800 cars off the road. All mineral demand, whether for smartphones or wind turbines, draws from the same fixed resource pool, which makes economy-wide mineral demand reductions necessary.